Is Victor Osimhen being given the Harry Kane treatment at Napoli?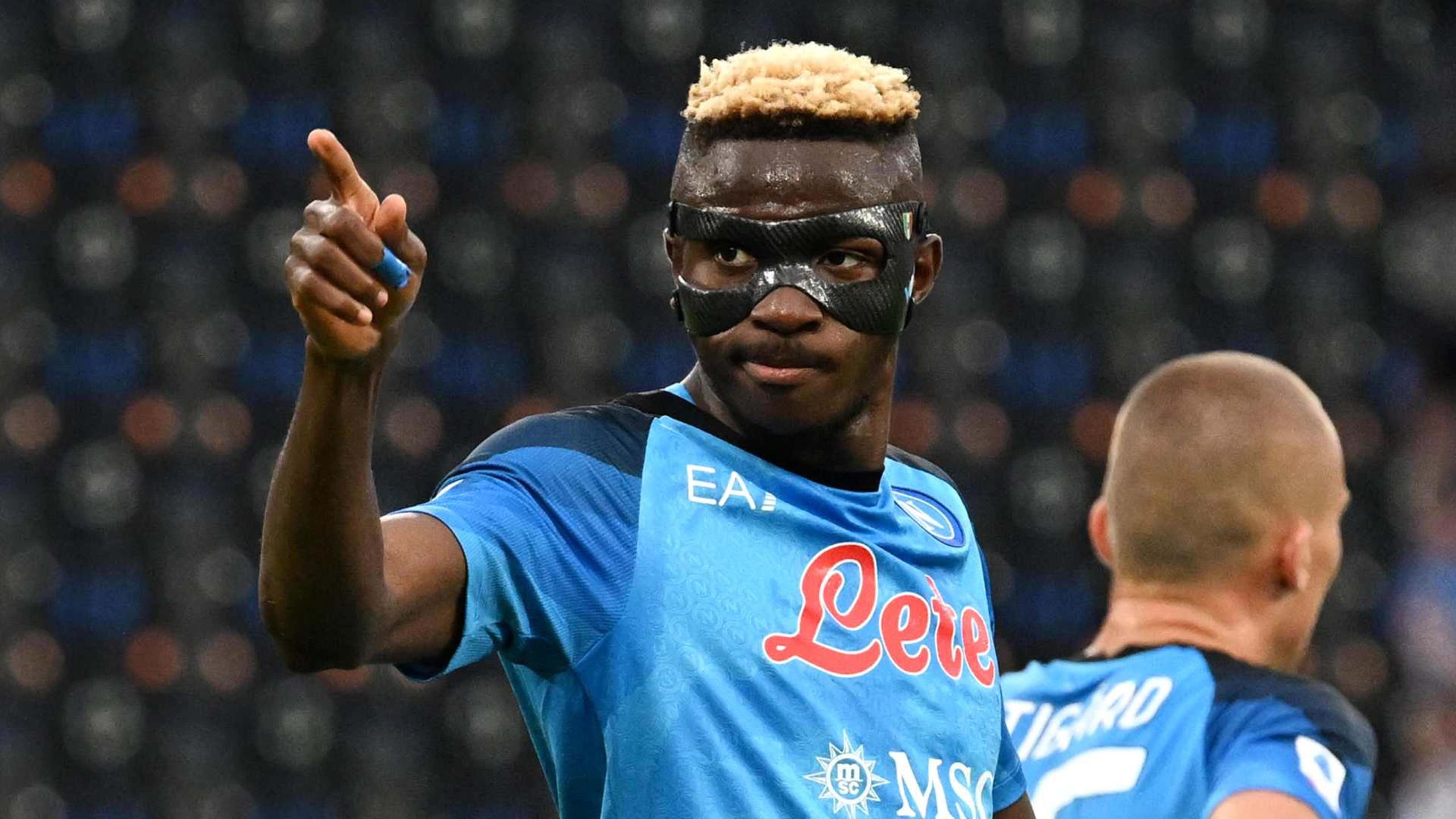 Harry Kane or Victor Osimhen? It seems has become the most connected words in this summer transfer window, with one always talked about in same sentence as the other.
Both players have so far been talked about in similar sentences by pundits and football analysts that one could be excused for thinking they played for the same club, ran by the same president and coached by the same manager.
As fairy tale stories might go however, both players share only one similarity; the position of which they play for their respective clubs of Tottenham and Napoli and the fact they play their roles to the best impact on their teams.
However, on a closer look at the stories linking the Nigerian and the England international, they share one similarity; the fact that the transfer market keeps linking them with various clubs, while their current clubs play the long game against potential suitors.
In Victor Osimhen's case, the Nigerian following his stellar impact at Napoli has been well rumored to exit the club this summer, with stories and drama lining up speculations to support a summer exit.
But despite the links to Bayern Munich, Chelsea, Manchester United and even the alleged contract extension drama with Napoli, no bid has been submitted by any club in a concrete move to sway Victor Osimhen from the Serie A.
The Napoli president, Aurelio De Laurentiis for one has even taken the Daniel Levy outlook towards his priced asset by declaring in confidence that the Super Eagles star would not leave Naples this summer, and even if he were to depart it would be for a club record fee.
A shrewd negotiation tactics being played by the Napoli boss to twat potential suitors from making any move on the player who dazzled in the Serie A last season to lead Napoli to their first Scuddetto title in years.
This is a tactics that if well thought of reminds one of the game played by a very famous Daniel Levy of Tottenham on Harry Kane.