Carlo Ancelotti Confirms Not Talking To Eden Hazard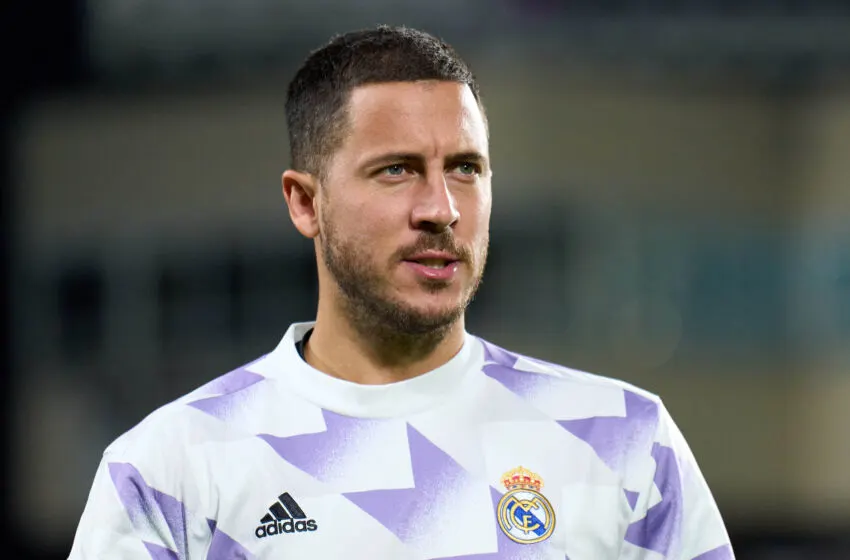 Real Madrid manager, Carlo Ancelotti, has confirmed that he does not speak much with Eden Hazard, but insisted that their relationship is not cold. This comes after Hazard publicly stated that he is no longer on speaking terms with the former Paris Saint-Germain and Chelsea boss.
However, Ancelotti denied any rift with the Belgian forward, stating that nobody is being ignored in his squad and that Hazard is simply a victim of the fierce competition for places at the club.
Speaking ahead of the Champions League last-16 second leg against Liverpool on Wednesday, Ancelotti said: "The relationship is not cold. Look, you have to appreciate both things: Hazard has been honest because I don't talk to him much, it's the truth. Talking is a question of character, you feel more comfortable with some people than with others."
Eden Hazard has struggled to make an impact since his move to Real Madrid from Chelsea in 2019 due to injuries and fitness issues. He has made just 38 appearances for the Spanish giants, scoring four goals and providing seven assists.
The 30-year-old has been linked with a move away from the Santiago Bernabeu in the summer, with former club Chelsea reportedly interested in re-signing him.
Real Madrid are currently second in La Liga, nine points behind leaders Barcelona . They face a tough challenge against Liverpool in the second leg of their Champions League last-16 tie, having won the first leg 2-5 at home.
However, they do have a breather from against Liverpool despite the narratives being sang of a comeback by the men in Red. It is not known if
Eden Hazard
will feature in the match in whatever capacity, but nothing can be written off at the moment.