Never Say Never — Trent Alexander-Arnold On Liverpool's Chances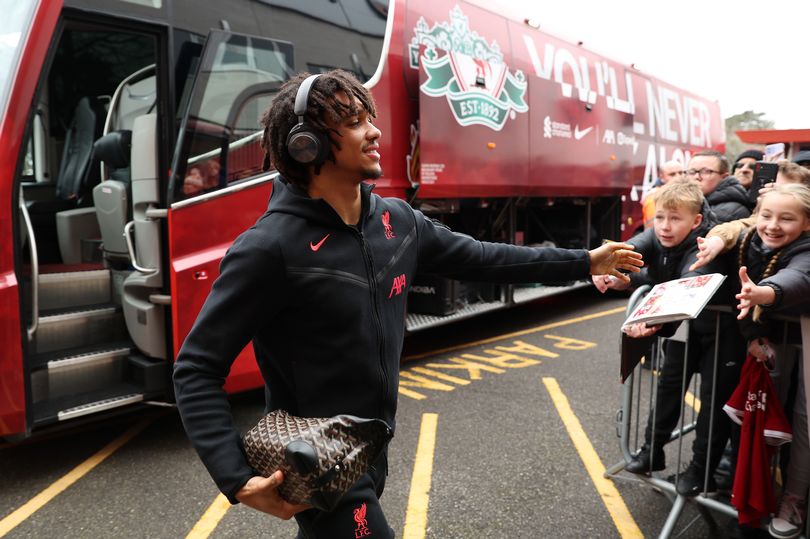 Liverpool's right-back, Trent Alexander-Arnold, believes his team can stage a historic comeback against Real Madrid in the Champions League despite losing 2-5 in the first leg at Anfield. He compared the situation to the Barcelona semi-final four years ago when Liverpool overcame a 3-0 deficit to win 4-0 at home and advance to the final.
The Reds' chances of reaching the quarter-finals are slim, but Trent Alexander-Arnold remains optimistic about their chances, saying they have nothing to lose and will go to Spain to win the game.
Liverpool, who have won the Champions League six times, have faced Real Madrid twice in the final in recent years, losing in 2018 and winning in 2019. However, their form has been poor this season, and they are struggling to qualify for next year's tournament.
Manager Jurgen Klopp will be hoping for a repeat of the Barcelona comeback, but it will be a difficult task against the Spanish giants, who have won the competition a record 13 times.
"We're going to have to go and do something special in Spain, to be honest," Trent Alexander-Arnold told the Liverpool Echo. "But, you know, it's one of them where it's similar to the Barcelona game where we kind of go over there with nothing to lose."
He added that the pressure was on Real Madrid as they were the ones with the lead, and Liverpool could afford to play with more freedom.
The Reds are currently struggling in the Premier League, after a shock 1-0 defeat to Bournemouth on Saturday, which means they are in danger of missing out on next season's Champions League. A loss to Real Madrid would make that a near-certainty.
However, Alexander-Arnold says that the whole squad still believes they can achieve a remarkable result in Madrid. "We will go there to win the game, to try and get through. We're not just going to go there and think that it's already done and we're out. We still believe," he said.
"We know it is going to be very difficult but we know we're capable of scoring goals in games and we're going to have to have a near perfect game to go through to the next round but we never say never." Liverpool will face Real Madrid in the second leg of their Champions League round of 16 on March 15.