Victor Osimhen ranked third most valuable striker in world football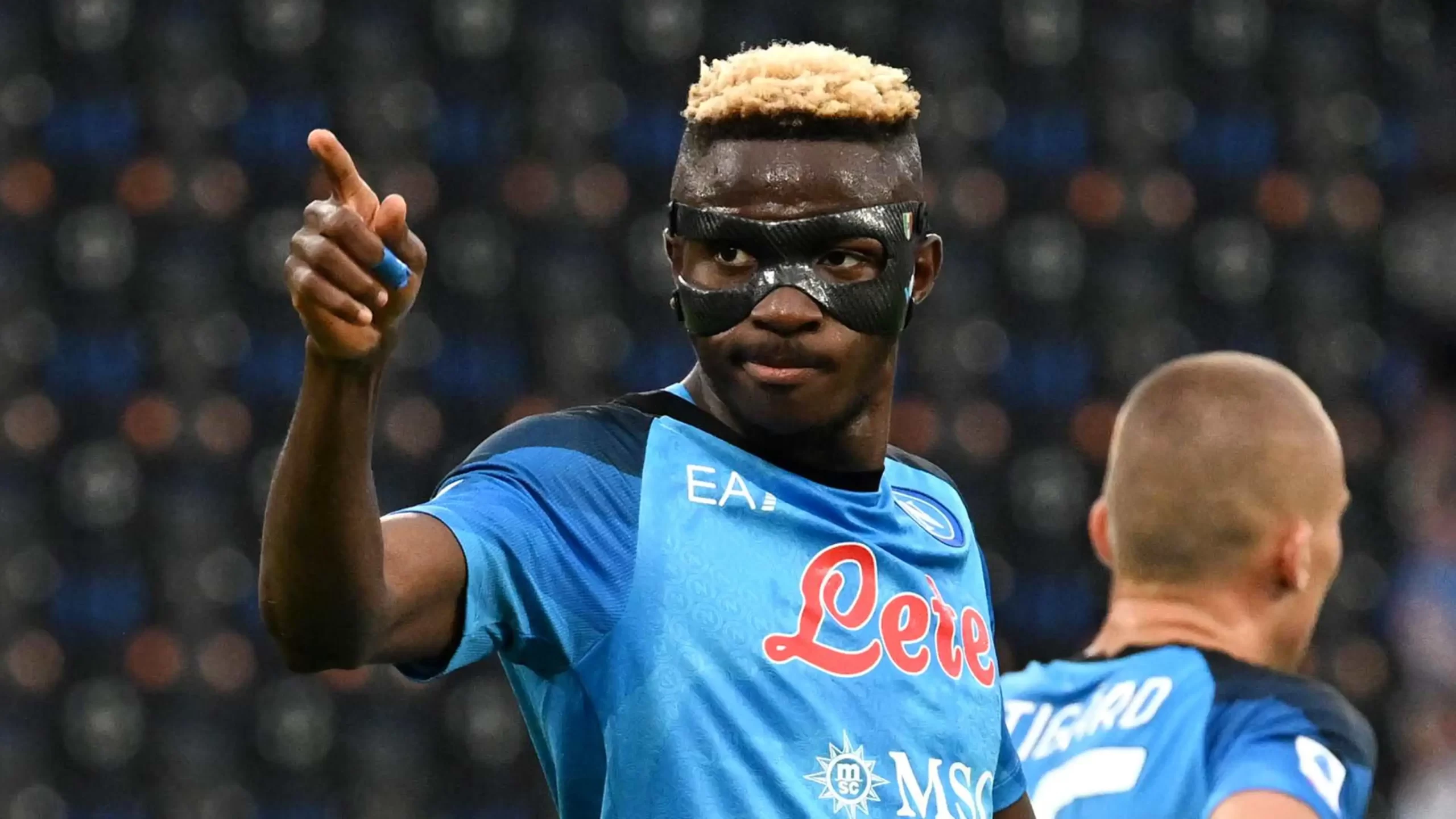 In a remarkable ascent up the ranks, Victor Osimhen, the talented Nigerian striker, has been named the third most valuable striker in world football, as reported by renowned statistics platform Transfermarkt.
Osimhen finds himself in esteemed company, trailing only Paris Saint-Germain's Kylian Mbappe and Manchester City's Erling Haaland in the rankings.
The 24-year-old enjoyed a phenomenal season, emerging as the top scorer in Italy's Serie A with an impressive tally of 26 goals from 32 games. Additionally, Osimhen found the back of the net five times in the UEFA Champions League, further solidifying his reputation as a prolific striker.
Osimhen's outstanding performances have propelled him to the forefront of Serie A and Africa's striking talents, earning him recognition as the highest-ranked striker in both categories. His speed, agility, and clinical finishing have caught the attention of football enthusiasts worldwide, as well as top clubs scouting for talent.
Notably, Tottenham Hotspur's prolific forward, Harry Kane, currently sits in fourth position in the rankings, closely followed by Inter Milan's Lautaro Martinez, emphasizing the elite competition among the world's best strikers.
Osimhen's rise to the upper echelons of the sport is a testament to his skill, dedication, and unwavering work ethic. As fans and experts eagerly anticipate his future performances, the Nigerian star continues to captivate audiences with his remarkable talent on the field.
The recognition of Victor Osimhen as the third most valuable striker further enhances his market value and increases the anticipation surrounding potential transfer moves.
Clubs seeking a dynamic and lethal goal scorer may find themselves vying for the opportunity to secure his services, aware of the significant impact he can make on the pitch.
As Osimhen's career trajectory continues to soar, the football world eagerly awaits his next moves, and fans worldwide eagerly anticipate witnessing his extraordinary talent grace the sport's grandest stages.