RUSSIA/UKRAINE WAR: Putin loses 15th top military commander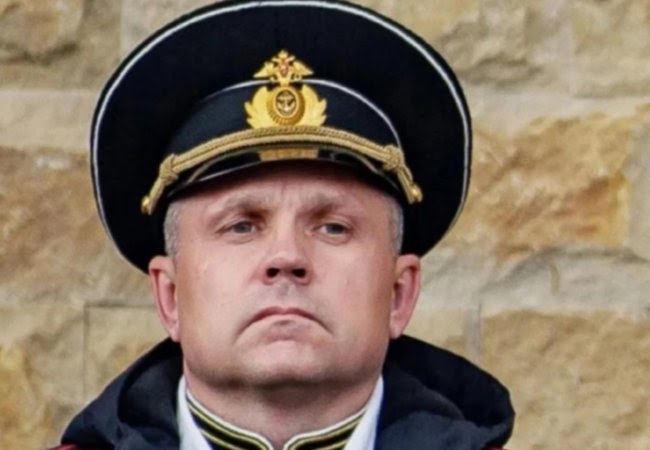 Russian president, Vladimir Putin has lost yet, another commander to Ukraine invasion.
Colonel Alexei Sharov is the 15th top military leader of the Russian army to be killed in their war against Ukraine. His death is the most recent of all high-ranking Russian officials that have died.
The Ukrainian army took to the social media on Tuesday 22, to announce his death. According to reports, Alexei's death is the biggest loss of the Russian military's top ranks since World War II.
The Colonel also being the commander of the 810th Guards Separate Order of Zhukov Brigade in the Russian Marines, according to sources, was killed in Mariupol, a city that traps over 100,000 people under the invasion of Russians'.
The UN human rights office stated that, roughly 902 civilians have been killed and 1,459 wounded by Russian invaders as at March 19.
An aggregate of 10 million people are reportedly displaced, including about 3.4 million fleeing the country, the U.N. refugee agency revealed.
Earlier reports by the Russian media claimed that, almost 10,000 troops of theirs have been wiped out since the beginning of the war, and that the Komsomolskaya Pravda tabloid's claim that the paper was hacked is not true.
Official updates have not been given on the casualty facts of the Russian troop since the last news stating that, 498 servicemen were killed and 1,597 wounded March 2, that.
Sharov's death was preceded by that of Colonel Nikolay Ovcharenko who was a Commander of the 45th Engineering Regiment.
Despite being the 15th Russian military commander lost to the war, Alexei Sharov is also the fifth colonel to die in the invasion, according to The Sun.
Reports from Foreign Policy also claims that, since the WWII, Moscow has now recorded its highest casualty figure among top brass.
Ukraine President Volodymyr Zelensky laments that, about 100,000 people are still trapped in the Mariupol city suffering 'in inhumane conditions' like insufficient supplies and constant attacks.