President Tinubu Aids Livestock Resources To Prevent Farmers And Herdsman Clash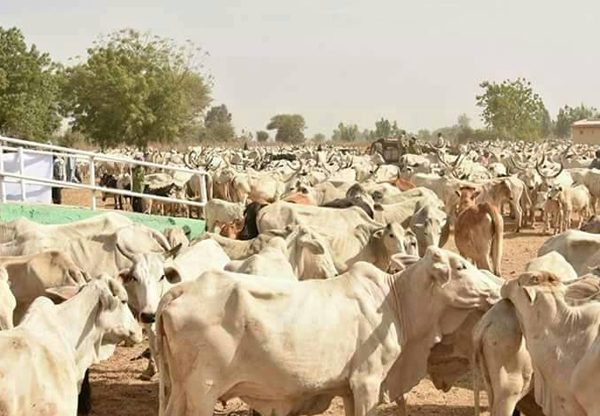 President Bola Tinubu is set  to create a ministry of livestock resources to curb the incessant clashes between farmers and herders.
This was part of the recommendations of the national livestock reforms committee which submitted its report to the president on Thursday in Abuja.
The committee which was inaugurated by Abdullahi Ganduje, a former governor of Kano, in January was chaired by Attahiru Jega, ex-chairman of the Independent National Electoral Commission (INEC).
In its recommendations, the committee said the federal government's plan to establish grazing reserves should be resuscitated.
The administration of former President Muhammadu Buhari had worked towards establishing a national livestock transformation plan (NLTP).
Speaking with reporters after meeting with Tinubu and members of the committee, Ganduje, national chairman of the All Progressives Congress (APC), said 21 recommendations were made to the president.
He said Tinubu assured members of the committee that he would consider the recommendations.The report grew out of the urgent need to reform and develop the livestock industry and to provide solutions to the age-long conflicts between herders and farmers in Nigeria," he said.
"But to find the solution to achieve the desired goals, you'll need a strong institution.
"We recommended the establishment of the ministry of livestock and subsequent agencies so that various aspects of the recommendations will have appropriate institutions for implementation."