President Mohammadu Buhari Confides In Tinubu (SEE DETAILS)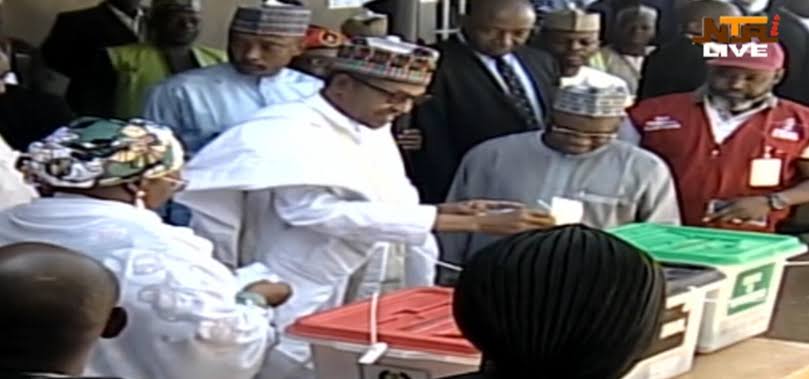 President Muhammadu Buhari has expressed his confidence that the All Progressives Congress (APC) candidates in the Presidential and National Assembly elections will win.
The President made this statement after casting his vote in Sarki Yara Ward 003 Daura, Katsina, alongside his wife Aisha.
The President and his wife arrived at the Baru III, Baba Tone, Sarki Yara "A" ward a few minutes before 10 am. He voted by 10.06 am after undergoing the necessary procedures, including physical capturing.
Dressed in a white flowing gown and a wine/white color cap, the President told newsmen that all his candidates "from Daura to Lagos" would emerge victorious. He also stated that his government introduced measures that discourage malpractices, including multiple voting, and ensure credible elections.
The Presidential and National Assembly elections are ongoing across Nigeria, and citizens are turning out in large numbers to exercise their civic duty. The Independent National Electoral Commission (INEC) has assured the public of its readiness to conduct a free, fair, and credible election. The results of the elections will be eagerly awaited by the candidates and the Nigerian public alike.