NNPC Shake Up: Ohanaeze Condemns 'Lopsided Appointment'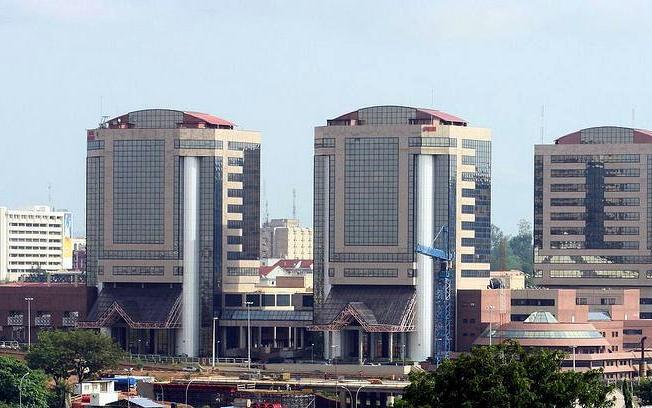 Top Igbo socio-political organization, Ohanaeze, has appealed to President Muhammedu Buhari to revisit the recent reorganisation at the Nigeria National Petroleum Corporation, NNPC, in the interest of peace, unity and good governance.
Ohanaeze, in a statement on Sunday signed by its President General, John Nwodo, said it was appalled at the "consistent disdain" for the South East by the Buhari administration as copiously displayed in the recent reorganisation.
The body said that it had thought that after the president's declaration in a broadcast recently that Nigerian unity is settled and not negotiable, that he would take all necessary actions in his governance to show that the administration is walking its talk.
Mr. Nwodo said that new managers selected for NNPC showed a tilting clearly in favour of the North in which the South-east "was totally ignored."
"As long as President Buhari continues to 'live out his speech abroad' that his government will favour those who voted 97% for him against those who voted 5% for him so long will the dissatisfaction and unrest in our polity subsist," Mr. Nwodo said.
"There is no oil well anywhere in Northern Nigeria. Four of the five states in the South-east have proven oil resources some of which provide our nation's revenue yet our people are not found fit to be adequately represented in a key corporate institution like the NNPC."
Ohanaeze urged the president to revisit this recent reorganisation exercise in NNPC 'in the name of God and in the spirit of the ongoing festivity being celebrated.'
On August 29, as part of the ongoing restructuring of the NNPC, 55 top management staff were either appointed or redeployed across the company's operations in a major management shake-up announced on Tuesday.
The Group Managing Director, GMD of the Corporation, Maikanti Baru, said the new appointments would not only help reposition the NNPC for the challenges ahead but would also help to fill the gaps created due to statutory retirements of staff.
Under the new arrangement, Mr. Baru said a former Managing Director of the Integrated Data Services Limited, IDSL, Roland Ewubare, was appointed the new Group General Manager, GGM, National Petroleum Investment Management Services, NAPIMS.
Former GGM and Senior Technical Assistant, STA, to Mr. Baru, Diepriye Tariah, would take over from him as the MD of IDSL; while the Executive Director, Operations, of the Kaduna Refining and Petrochemical Company, Malami Shehu, was appointed Managing Director, Port Harcourt Refining Company.
A former MD of the Warri Refining and Petrochemical Company, Adewale Ladenegan, was moved to KRPC to assume duty as MD.