Zamfara Ex-Governor: I left no debt
The former governor of Zamfara state, Alhaji Abdulaziz Yari, has refuted claims by Wakkala saying he left a debt of over N251 billion. The Zamfara ex-governor has countered the claim, saying he left no debt. The former deputy governor, Alhaji Ibrahim Wakkala, had earlier in the week accused the former governor of leaving an empty treasury and leaving Zamfara in debt. In a press briefing on Wednesday, at the All Progressive Congress (APC) state secretariat in Gusau, the ex-governor through his media aide, Alhaji Ibrahim Dosara, said;
"l want to make it categorically clear that the immediate past governor, His Excellency, Hon. Abdulaziz Yari Abubakar, left no debt on the state when he handed over the leadership of the state to the government of Alhaji Bello Matawalle".
He also said "The press briefing by the immediate past deputy-governor, Alhaji Ibrahim Wakkala, saying that Yari administration left a debt of over N251 billion, was misleading, misrepresentation and a calculated attempt to smear the good image of the former governor"
Alhaji Dosara also informed the public that the former governor left N7 billion as take off for the incoming administration. He also said a trail of road development projects across all the 14 local government areas can be seen.
The governor through his media aide also explained the reasons for the stoppage of payment of gratuity. He accused the present governor of truncating the process. The money was being drawn from the payment of fertilizer by farmers. Currently many of the farmers have been denied the commodity because of Alhaji action.
He went on the clear the air on the semi-urban water scheme. The Wakkala led committee had alleged constructed a bore hole at the whopping sum of N325 billion. Dosara explained "this is a system comprising so many components including 16, boreholes, solar panels, reticulation and a 500,000 gallon capacity overhead tanks".
Alhaji Lawali Liman, state APC chairman was present at the briefing, alongside former commissioners, APC officials and supporters. They urged the People's Democratic Party (PDP) led administration of Zamfara state to concentrate on the business of governance and avoid witch-hunting the previous administration.
AD: WAEC SUCCESS GUARANTEED! Gain access to FREE PAST QUESTIONS AND ANSWERS of WASSCE [CLICK HERE]

Follow us on Instagram | Advertise With Us | Send Us News Tips | Promote Your Music

"Nigerians deserve Buhari"- Reno Omokri, speaks on Kogi Election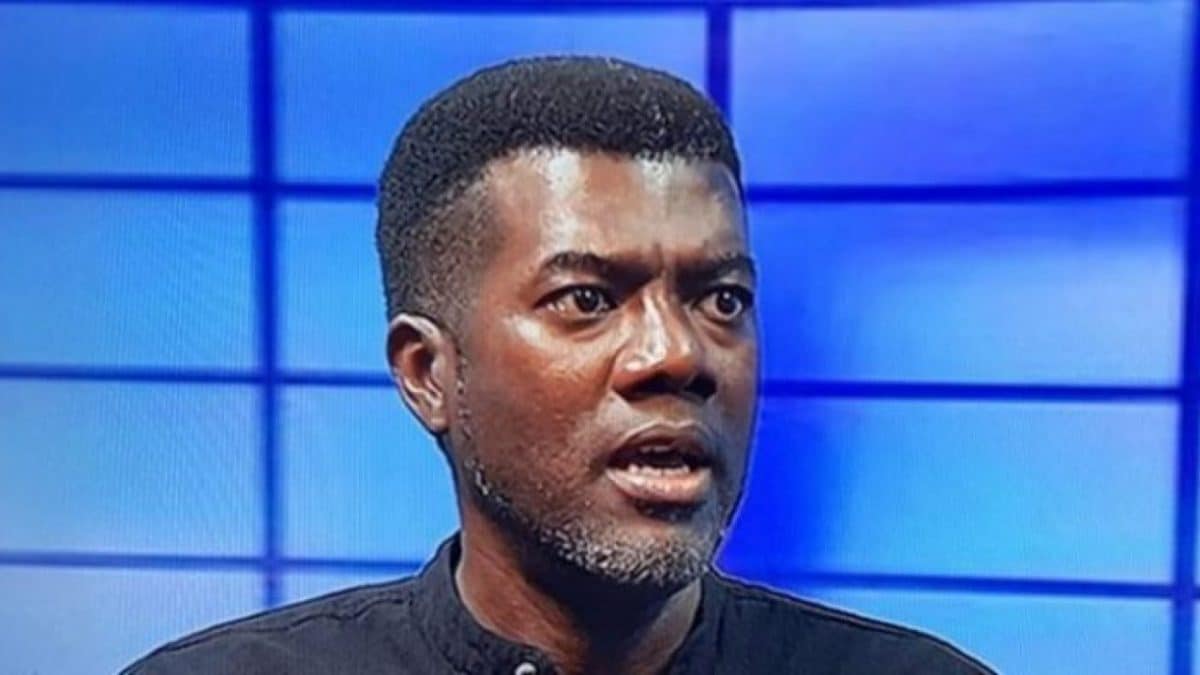 Reno Omokri, a former aide to ex-president to Goodluck Jonathan claims Nigerian deserve the leadership of President Buhari. He also gave reasons why he has been silent on the outcome of the Kogi election.
Omokri took to Twitter on Monday to announce that his silence was as a result of the attitude of Nigerians towards him and the likes of Femi Fani-Kayode and Dino Melaye.
Describing Nigerians as being ungrateful, the former presidential spokesman further announced that henceforth he will stop criticizing President Muhammadu Buhari's government and concentrate on evangelism.
According to him, Nigerians deserved the Buhari-led government.
Omokri on his Twitter page wrote
Some say I am not speaking on Kogi elections. I've tried. I sponsored #BusesforDemocracy to ferry Nigerians to vote. I fed them. I have talked and done. It's now time for me to accept that Nigerians deserve the government they have. Let me focus on evangelism and #FreeLeahSharibu

— Reno Omokri (@renoomokri) November 18, 2019
1-I once thought General @MBuhari and @OfficialAPCNg were Nigeria's problem. In deciding to wash my hands off Nigerian politics, I concluded that we ourselves are the problem. Christ already died for Nigerians. I wont join Him to die. I will follow him and live! #FreeLeahSharibu

— Reno Omokri (@renoomokri) November 18, 2019
2-To those asking why I am not speaking on Kogi, it's because I'm one of the few who went into government without stealing, yet the same Nigerians I fought for will accuse me of stealing, then still go and vote for the real thieves. When we are tired it will show #FreeLeahSharibu

— Reno Omokri (@renoomokri) November 18, 2019
3-If Nigerians are grateful people, many people will be willing to die for Nigeria. But suppose @realFFK and I are arrested today, who will put their property and money at risk to bail us out the way both of us have put our lives and liberty at risk for Nigeria? #FreeLeahSharibu

— Reno Omokri (@renoomokri) November 18, 2019
Fourth and final-Nnamdi Kanu fought for Biafra, and Biafrans appreciate him. If you fight for Nigeria, Will Nigerians appreciate you? Ask GEJ, Dino & @ShehuSani. General @MBuhari, Yahaya & @elrufai are looking at them and me and laughing. Would you blame them? #FreeLeahSharibu

— Reno Omokri (@renoomokri) November 18, 2019
AD: WAEC SUCCESS GUARANTEED! Gain access to FREE PAST QUESTIONS AND ANSWERS of WASSCE [CLICK HERE]

Follow us on Instagram | Advertise With Us | Send Us News Tips | Promote Your Music