El-Rufai and PDP in hot battle for Kaduna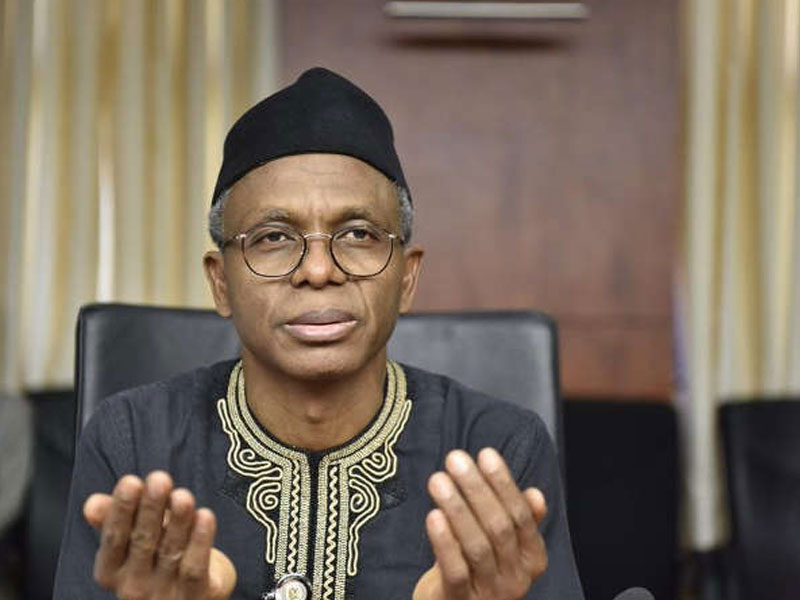 The governorship and state assembly elections are right around the corner, and it's set to be a showdown between the major political parties.
According to political observers, the February 23 presidential and National Assembly elections saw a redrawing of Nigeria's electoral map, and the trend could continue in the upcoming elections.
One state that's sure to be a battleground in Kaduna State. During the presidential elections, the Peoples Democratic Party (PDP) almost overthrew the ruling All Progressives Congress (APC) and Governor Nasir El-Rufai, who's been in power since 2015. The PDP presidential candidate, Atiku Abubakar, even defeated the APC candidate, Bola Tinubu, in the state.
The Saturday governorship election in Kaduna State is going to be a fierce battle between El-Rufai's APC candidate and the PDP's Isa Ashiru, who has received endorsements from nine other parties. The APC's Muslim-Muslim ticket is also being used against them by the opposition parties, who are exploiting it to campaign against them.
The LP governorship candidate, Jonathan Asake, is another major factor that the APC and the PDP will have to deal with. Asake was the President of the Southern Kaduna Peoples Union, which makes him popular in Southern Kaduna.
As the election approaches, it's crucial that Nigerian youth stay engaged and make their voices heard. This is our chance to shape the future of our state and our country. No matter which party you support, make sure to exercise your right to vote and be a part of this historic moment.
So, let's get ready for a wild ride on Saturday and see which party will come out on top. The fate of Kaduna State is in our hands, and we have the power to create a better tomorrow for ourselves and future generations.