Ekweremadu, wife and others found guilty of organ trafficking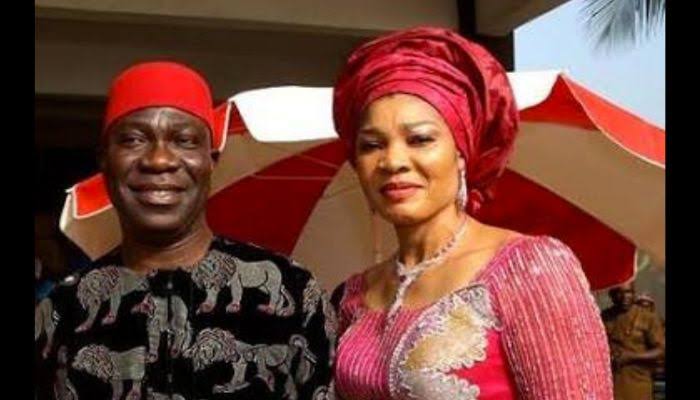 Former Deputy Senate President of Nigeria, Ike Ekweremadu, and his wife, Beatrice, have been found guilty of organ trafficking in the United Kingdom.
The couple, along with their daughter, Sonia, and a medical doctor named Dr. Obinna Obeta, were found guilty of facilitating the travel of a young man to Britain with the intention of exploiting him for his kidney.
After a six-week trial at the Old Bailey, the jury found that the four individuals had criminally conspired to bring a 21-year-old Lagos street trader to London to exploit him for his kidney.
The verdict was delivered on Thursday, and the judge, Justice Jeremy Johnson, will pass a sentence at a later date.
The news has come as a shock to many Nigerians, who had previously viewed Ekweremadu as a respected politician and leader.
The former Deputy Senate President, Ekweremadu had served as a member of the Nigerian Senate from 2003 until 2019, representing Enugu West Senatorial District.
The case has also raised concerns about the prevalence of organ trafficking in Nigeria, and the need for increased awareness and action to combat the illegal trade.
The exploitation of vulnerable individuals for their organs is a serious crime, and those found guilty must be held accountable for their actions.
Further details on the case are expected to emerge in the coming days, as Nigerians await the sentencing of Ekweremadu, his wife, and the two other defendants.
Meanwhile, in an exciting development for history and art collectors alike, the Codex Sassoon, the oldest known complete Hebrew Bible, is set to be sold at an upcoming auction at Sotheby's in New York.
The manuscript is thought to have been created around 1,100 years ago by a scribe in Egypt or the Levant and is missing only 12 pages. It is the earliest surviving example of a single manuscript containing all 24 books of the Hebrew Bible with punctuation, vowels, and accents.
The Codex Sassoon is expected to fetch a whopping $30m to $50m (£24m-£41m) at the auction, potentially making it the most expensive historical document ever sold at auction if it exceeds the $43.2m paid for a rare first-edition copy of the US Constitution two years ago.
The Hebrew Bible, which comprises 24 books divided into three parts, is considered to be the foundation of Jewish culture and is known as the Old Testament in Christianity.