BREAKING: Apostle Tomi Arayomi, wife break silence after release, flee Nigeria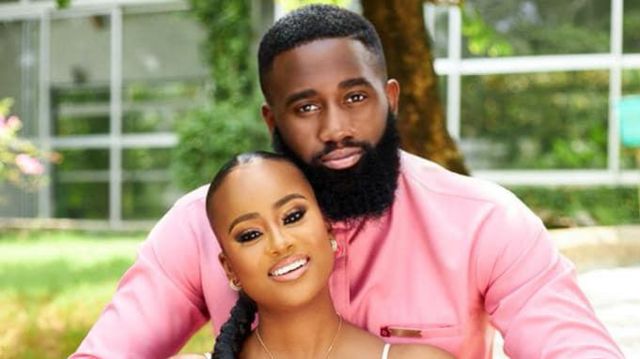 Apostle Tomi Arayomi, the founder of RIG Nation and Pioneer Church in the UK, has broken his silence after he and his wife, Prophetess Tahmar, were released from the custody of the Department of State Services (DSS) in Nigeria.
Their release followed a harrowing ordeal that began on Good Friday, April 2, 2021, when they arrived in Abuja to visit one of their branches.
Tomi and Tahmar, accompanied by their aide, were picked up by about six armed agents who did not identify themselves as members of the DSS or any law enforcement agency. They were forced to surrender their mobile phones and taken at considerable speed to what they later learned was the DSS headquarters.
The agents, some of whom wore balaclavas, took their pictures, collected their fingerprints, and recorded their data before locking them in a room with no knowledge of the grounds for their arrest. After a lengthy interrogation, media and social media pressure forced the DSS to release Tomi and Tahmar, but their aide remains in custody with no information on his whereabouts.
Out of concern for their young children and Tahmar's well-being, Tomi and Tahmar made the difficult decision to leave Nigeria abruptly. However, they remain committed to Nigeria and the many great leaders they have encountered during their time there.
"We did not come to Nigeria under any illusion of comfort. We came to serve the Lord, fully aware of the danger," Tomi said in a statement released on social media. "We want you to know that Tahmar and I remain strong and unwavering in our commitment to Nigeria and the many great leaders we have encountered during our time there."
Tomi has been making predictions about the 2023 Nigerian elections and the outcomes, urging Nigerians to vote for an "outsider" and noting that the process will produce Bola Tinubu of the ruling All Progressives Congress (APC) as the president-elect. The reasons for his arrest remain unclear, but some believe that it may be related to his prophetic words about the Nigerian government and the 2023 elections.
The incident has raised concerns about the safety of religious leaders and freedom of expression in Nigeria. The Nigerian government has faced criticism in recent years for cracking down on dissent and limiting freedom of expression, leading to widespread protests and calls for reform, particularly among young people who are frustrated with the state of the country.
Despite the challenges they faced, Tomi and Tahmar received support and prayers from around the world, which they expressed their gratitude for in their statement. "Prophetess Tahmar and I would like to express our gratitude for all your prayers and international support during Friday's ordeal with The DSS," Tomi wrote. "We want to thank every leader and friend who reached out, called, texted, posted. We are so grateful."
Their release also serves as a reminder of the power of collective action and the importance of speaking up for what is right. It is a testament to the resilience and strength of those who continue to fight for justice, even in the face of adversity.
As Tomi and Tahmar continue to work and pray for a new Nigeria, their commitment to the country and its people serves as an inspiration for others to continue fighting for a better future. They have shown that no matter the challenges we face, we can always find hope in the power of faith, unity, and love.