EFCC arrests cleric and 27 others for Internet fraud in Kwara State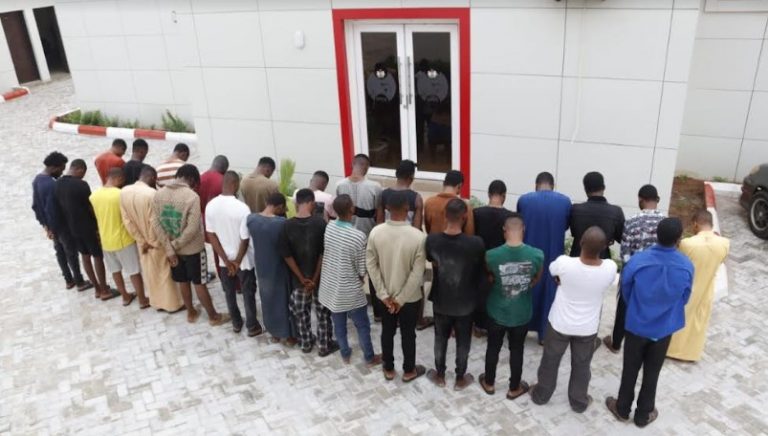 The Economic and Financial Crimes Commission (EFCC) has announced the arrest of 28 individuals, including a cleric, in Ilorin, the capital of Kwara State.
The arrests, which took place in the Mandate Area, were carried out by the EFCC Ilorin Zonal Command, following intelligence regarding fraudulent activities in the area.
According to a press statement signed by the EFCC spokesperson, Wilson Uwuajaren, preliminary investigations revealed that the suspects include twin brothers, six students from various tertiary institutions, mining operators, and several other private individuals with specialized skills.
Some of those arrested included Toheeb Albarka, a cleric; Lambe Kehinde and Lambe Taye, twin brothers; and Francis Stephen, Olabode Yusuf, and Musbaudeen Akorede, who are dog traders.
Additionally, six undergraduate students, computer technicians, real estate developers, graphic designers, plumbers, and others were also taken into custody.
Upon arrest, the EFCC recovered 10 exotic cars, different brands of laptops and cell phones, a printer, and other items from the suspects.
The agency stated that the individuals would be arraigned in court after the conclusion of their investigations.
The EFCC has been actively investigating and prosecuting cases of internet fraud, popularly known as "Yahoo-Yahoo" in Nigeria.
The agency has continued to work towards the eradication of cybercrime in the country.