Mikel Obi reveals how kidnappers threatened to kill his dad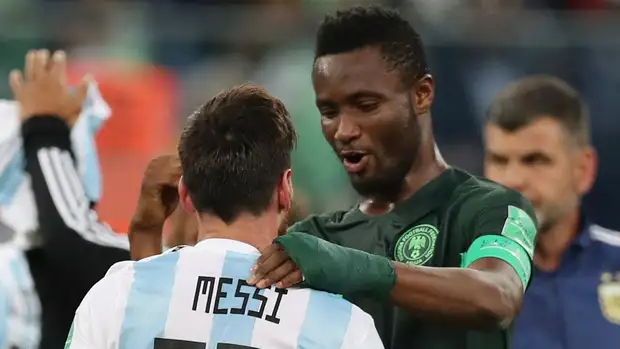 Former Chelsea midfielder, John Obi-Mikel, has opened up about the ordeal he went through when his father, Pa Michael, was kidnapped in 2018. Mikel Obi revealed that he paid a "crazy amount of money" to secure his father's release from the kidnappers.
Speaking to Dubai Eye 103.8 Sport, Mikel recounted the harrowing experience of negotiating with the kidnappers while he was playing for Nigeria at the 2018 World Cup in Russia. The kidnappers had demanded a huge ransom and threatened to shoot his father if their demands were not met.
"They [the kidnappers] said listen, we know, is Mikel he would pay. If he doesn't, we are going to shoot his dad. They said they had nothing to lose. They would shoot my dad and dump him somewhere," Mikel said.
Despite the stress of negotiating with the kidnappers, Mikel bravely led the Super Eagles to a match against Argentina just four hours after speaking with them. He eventually paid the ransom and secured his father's release.
"It was horrible. After the game, I got back on the phone, tried to negotiate with them and spoke with them. They were calling some ridiculous amount of money for a start, and in the end, I still had to pay some crazy amount of money to get my dad out," Mikel said.
The traumatic experience still haunts Mikel, and he admitted to having flashbacks. He has not shared the full details of the kidnapping with his young children, but he plans to do so when they are older.
"Even now, I still go through it. Even when I got a flashback, I had to speak to the guys on the phone. There was a gunpoint at his head. They said they would shoot him, kill him. I have not told my kids about it, but a few months ago, they looked at my phone and saw the news about it. Obviously, I have not told them about it because they are young kids, 7 years, but one day when they grow up, I will be able to share the story with them," Mikel said.
The incident highlights the dangers of kidnapping in Nigeria, which has been on the rise in recent years. Mikel's bravery and determination to secure his father's release serve as a reminder of the importance of family and the sacrifices that athletes make to represent their country.