It Is All Part of the Plan, Messi to face Ronaldo Again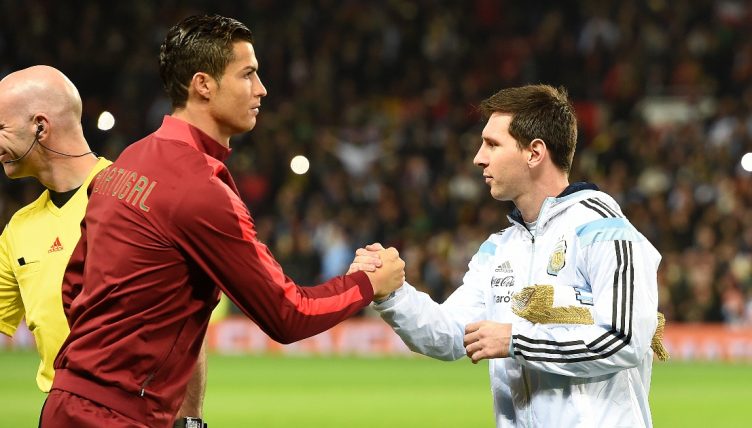 There has never been any debate in football that has taken a far political turn than the one of Cristiano Ronaldo and Lionel Messi, and with the confirmation of Ronaldo signing for Al Nassr, that debate could come into play again should the pair meet in a friendly this January.
After the Portugal captain's most recent move, football fans might be treated to another Lionel Messi vs. Cristiano Ronaldo matchup.
After weeks of rumors, it was officially announced on Friday night that Ronaldo, a five-time winner of the Ballon d'Or, has joined Saudi Arabian team Al-Nassr.
The club announced the transfer on social media, saying:
"History in the making. This is a signing that will not only inspire our club to achieve even greater success but inspire our league, our nation and future generations, boys and girls to be the best version of themselves. Welcome @Cristiano to your new home @AlNassrFC."
With Ronaldo's most recent transfer, some supporters were let down since they had hoped to continue watching him compete at the highest level.
The 37-year-move old's to a major Champions League club never happened, so he continued his illustrious career in the Middle East.
Fans may, however, have a thrilling development to anticipate. According to rumors, Paris Saint-Germain will visit Saudi Arabia for a midseason friendly in January.
PSG will likely face an eleven-player team made up of players from Al-Nassr and Al-Hilal.
Meaning that since the Argentine legend is presently playing for the Parisian club, fans could be in for another Ronaldo and Messi matchup.
The anticipated matchup sparked immediate fan reaction, with one writing on Twitter: "It's like a Disney film this stuff."
And yet another used the opportunity to make fun of Portugal's number 7 by saying, "That's if Ronaldo makes the squad."
In their ongoing competition to be the greatest player of all time, Messi and Ronaldo have frequently shared the stage.
After leading Argentina to World Cup victory in Qatar, many fans are sure that Messi is now the undisputed GOAT.