The World won't forget us — Ashleigh Plumptre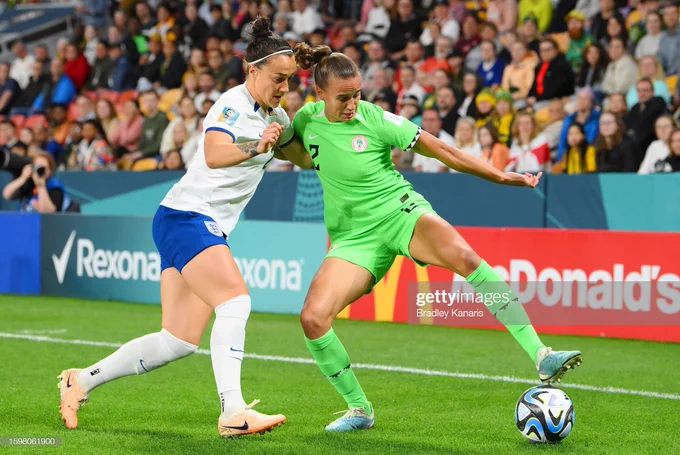 Nigeria Super Falcons vs England Lionesses, was predicted to be the game and it proved to be the game, and for Ashleigh Plumptre, the world won't forget African teams yet.
In a post-match interview, the Nigerian defender reacted to the defeat following a 4-2 loss on penalties to the England women's team in the round of 16.
According to the former England youth international, the performance of the Super Falcons versus the Lionesses will go on to change the narrative the world has about African football teams.
"We are not just speed and strength", Ashleigh Plumptre defends in the aftermath of the game.
"I think everybody counted us out against England," she said.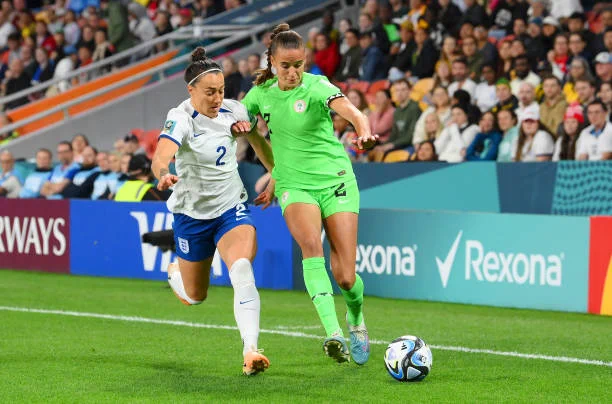 "And I'm telling you, after this game, I'm tired of people just saying that African teams are just strong, and they're just fast, and count us out as being technical or tactical. Like we just pushed England to the very end. And I actually think that we had better chances than them."
Ashleigh Plumptre grew up just outside of Leicester and went as far as England's U17 and U23 teams before making the switch to Nigeria.
In the round of 16 tie, she was close to netting her first goal for the Super Falcons in two consecutive strikes against Mary Earps that could have given Nigeria the lead and was close to being a contender for the goal of the tournament.
Plumptre added that the loss, though heartbreaking, should be considered as only the beginning of what her team is capable of.
"We made a statement here. We won't be forgotten for what we've done and this will just be the foundation moving forward," she said.
"Now we have expectations to get out of this group all the time. To push these teams all the time. We just need to keep believing in ourselves and get the backing we deserve and I think we can go a long way."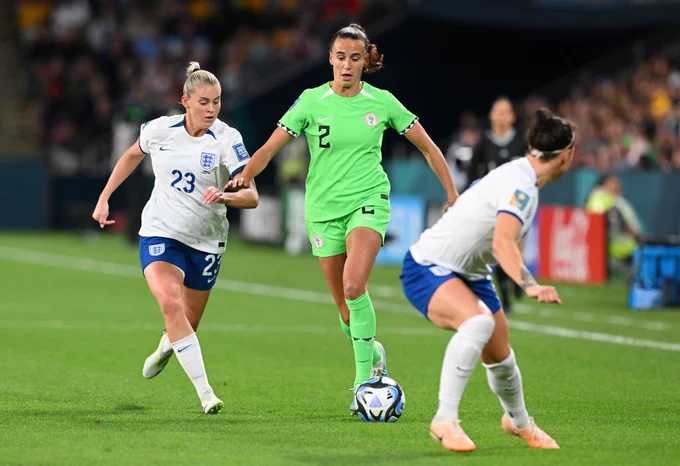 Her stats in the game in the 120 mins of play, provided 76% passing accuracy, 104 touches, 14 passes into key areas in the final third, 100% successful dribbles along with 2/3 tackles won.
Ashleigh Plumptre also made 2 clearances, 4 interceptions, made 11 recoveries and won 5 of 8 ground duels alongside 11 of 14 aerial duels.
The world indeed will never forget the Super Falcons and Ashleigh Plumptre.