Rivers State election results were handwritten — Kenneth Okonkwo exposes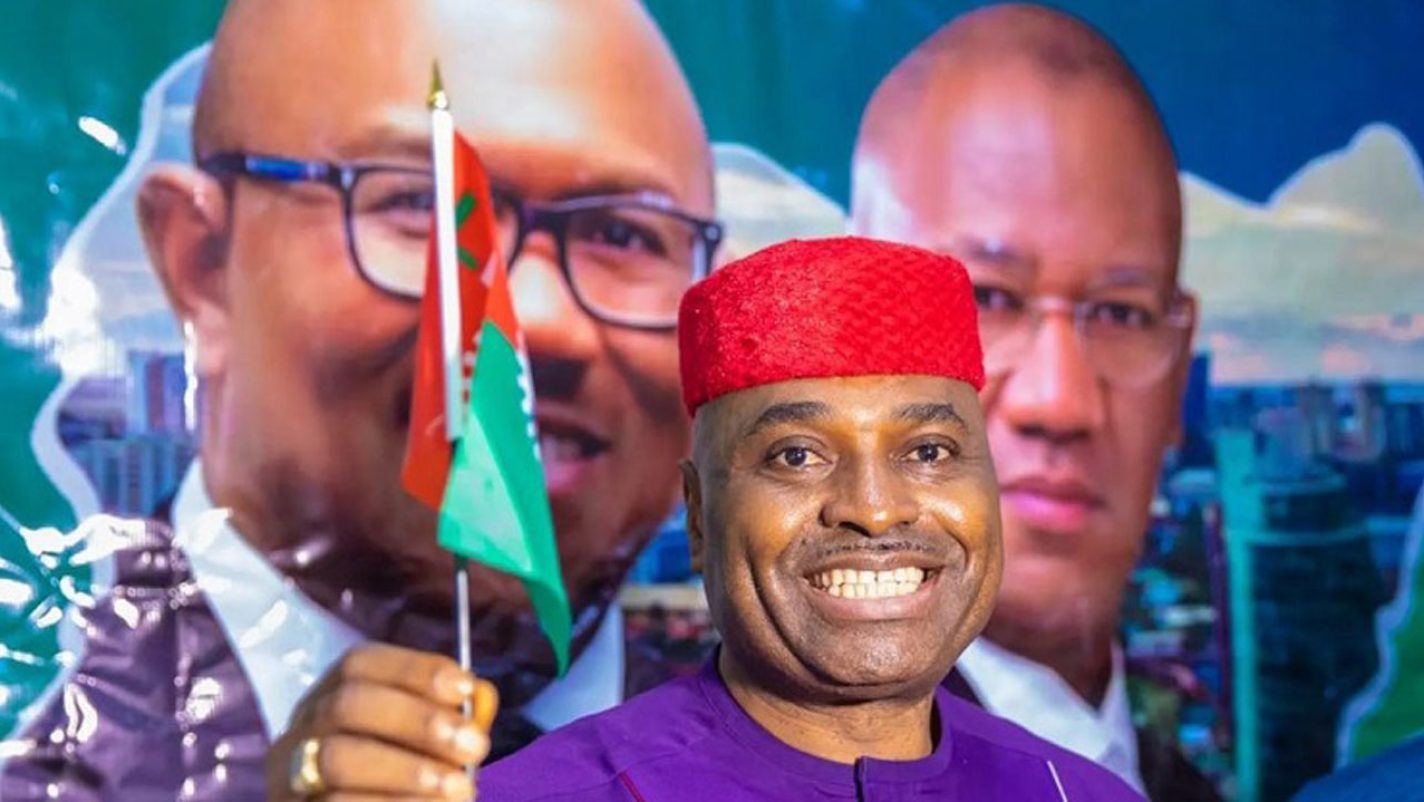 Former Rivers State governor, Nyesom Wike has been on the headlines today following his interview with Channels television, and now he comes under heavy fire from popular Nollywood actor turned Legal Practitioner/ Politician, Kenneth Okonkwo.
The Nigerian actor/ lawyer took swipe at the current Minister of the FCT over his statements on national television, mocking the 2023 Labour Party's presidential candidate, Peter Obi.
In Nyesom Wike's interview on Channels, the former governor was heard describing the ex Anambra State governor as nothing but a 'social media issue' that could not be a better presidential solution than current President, Bola Tinubu.
According to Wike's criticism of the Labour Party flagbearer, Peter Obi would not have been able to handle Nigeria's economic problems like Tinubu has had Nigerians elected Obi.
In response to Nyesom Wike's criticism of Obi, Kenneth Okonkwo shared a post via his social media handle, condemning the final results presented from Rivers relating to the 2023 presidential polls.
In Okonkwo's redress, the results that were uploaded on the IRV Portal by INEC showed Peter Obi was the real winner of the Rivers State election results that had been declared for Bola Tinubu.
Kenneth Okonkwo went on to stand his claim of Peter Obi having won more states than were ultimately declared by the Independent National Electoral Commission, compared to the other presidential candidates.
In his Twitter statement, Kenneth Okonkwo went ahead to point at the irony of Wike's criticisms, pointing out that not too long ago, the former Rivers State governor had considered Peter Obi the hero and winner of the 2023 elections.
Okonkwo went on to state the final results declared by INEC were shamelessly written outside the polling unit as against the one computed into the INEC servers.
He tweeted,
"From the results uploaded from the IREV Portal of INEC, @PeterObi clearly won Rivers State. The whole world knows that @PeterObi won more states than any other presidential candidate. Nigerians indeed voted for @PeterObi.

"Wike once said that Obi is the hero and true winner of the 2023 presidential election because everyone knows that the presidential election result of Rivers State as declared by INEC was shamelessly written outside the polling units."