My Only regret is getting Married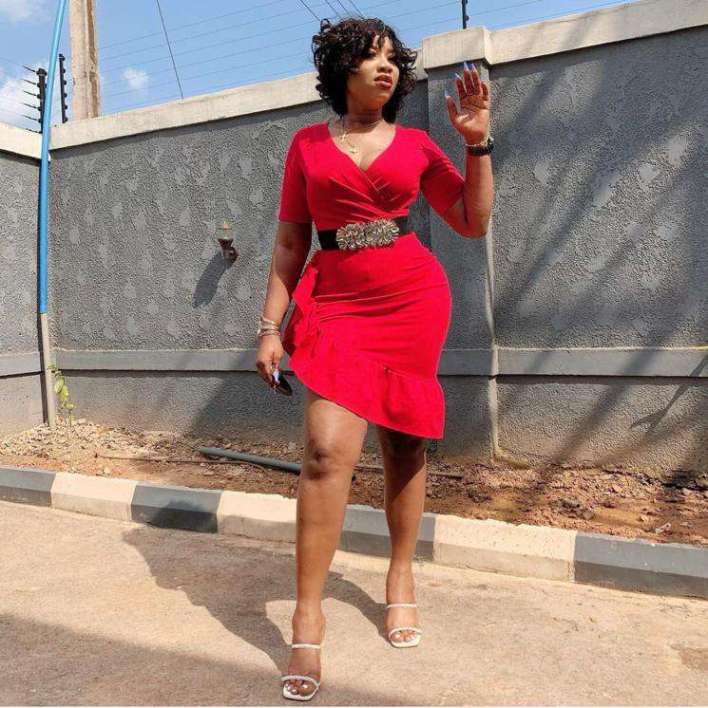 Marriage is meant to be a memorable experience for two individuals venturing into a union, but for some, it is regarded as a mistake they may be forced to term; a regret.
In plain terms, getting married isn't quite the romance many may want to believe it is or that is portrayed in films, and who better to tell than a Nollywood actress?
Nollywood actress, Onyinye Okafor while speaking in an interview, revealed one of the things about the industry that has been prevalent over the years and also her love life.
In it, the mother of four talked about her one regret in life; getting married.
It isn't as much the institution of marriage she regrets in general though as she explained it centered more on the who and the when.
The actress in talking about her regrets and mistake did not fail to acknowledge how important they were in shaping who she eventually became as a person.
The divorced mother noted that her only regrets were in not venturing into a union with the right person but with the wrong person and marriage.
In addition to her marriage, the actress also talked about the decadence in Nollywood, and how producers engaged in sex for roles.
Onyinye Okafor revealed:
"Looking back, I don't have any regrets because everything that God does is beautiful. The only regret I'd have had would have been wrong marriage but it still helped me to be who I am today.
"So, I don't have even one regret. I am a proud mother of four lovely boys. I have also had lots of challenges in Nollywood. Some producers will tell you that if you don't sleep with them, you won't amount to anything in the industry.
"I was asked to have s3x with them in exchange for movie scripts many times and I did not do it! It is not something you come to say somebody did this or that to you."