Now a full time Politician—Tonto Dikeh denounces actor tag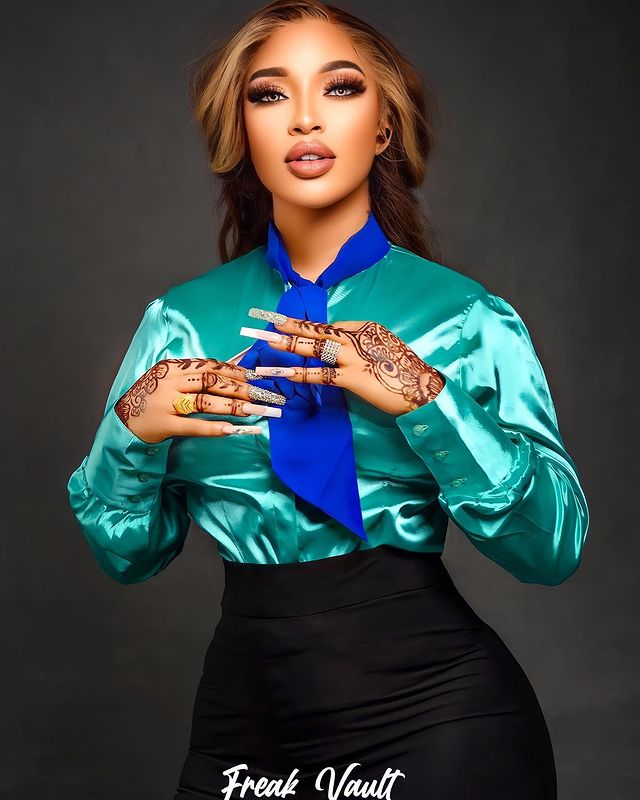 Tonto Dikeh quitting acting?
There goes a saying that 'you can't serve two masters at once', and it's very much one that Nollywood actress, Tonto Dikeh sees reason to.
Known very much for her acting and being a media personality, actress turned politician who was recently nominated as a running mate in a governorship race in Rivers State, has revealed she will be taking a break from the screens.
She revealed this via her Instagram account, revealing she no longer sees herself an actress even though she still has the talent for the screens.
The single mother and running mate to Tonte Ibraye of the Africa Democratic Congress (ADC) for the governorship of Rivers State, revealed on the social media outlet:
"Before now I really would not say I did a lot in that scene," she said.
"It is not something that I've been frequent in the past few years so, I know that an artist will always be an artist but I just don't see myself as an actress anymore, but I can't take away the actor in me or the entertainment in me, it is not something possible." The actress revealed.
Going further, she added:
"You just evolve, you want different things for yourself, just like I did some couple of movies,
"I think two movies in the past year, one last year and one this year, I mean not to say I can't do things like that but to be active in the industry like I used to is not a possibility, it won't let me be a mum and I can't jeopardize and I can't compromise that for anything in the world", she said.
While talking about how she hoped to contend with politics and being a single mother, she noted how women were very good at multi-tasking and how she runs multiple companies without having a nanny.
Well, there we go folks Tonto Dikeh is pretty much covered. She can handle it.