Cristiano Ronaldo's Fans Hits At FIFA Over Snub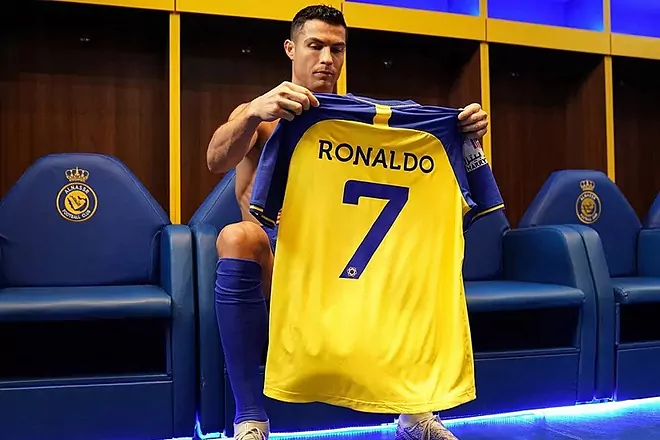 FIFA won't be getting any high ratings at the moment, owing to a section of Cristiano Ronaldo's fans hitting at the football body over what they consider a mistreatment of the player.
Cristiano Ronaldo was one of the players who missed out on the FIFA Best awards as his absence was evident as he was missing from the FIFA all Best XI team or any category of the award itself.
Thus, Cristiano Ronaldo's fans have expressed their discontent over Cristiano Ronaldo's alleged disrespect during the Best FIFA Awards ceremony held in Paris on Monday night. The event was organized to celebrate the achievements of the best footballers, coaches, and fans over the past year.
However, fans were upset that Ronaldo, who is a five-time Ballon d'Or winner, was shown sitting on the bench in a montage of clips during the ceremony.
Social media was quick to pick up on the apparent snub, with fans expressing their disappointment over FIFA's treatment of the legendary footballer. One fan commented that this wasn't the first time Ronaldo had been disrespected by the organization, while another fan criticized FIFA for showing a clip of Ronaldo on the bench instead of other more positive clips.
2022 has been a challenging year for Ronaldo. His second stint at Manchester United ended on a bitter note after an explosive interview with Piers Morgan, and his dream of winning his first World Cup with Portugal was crushed by Morocco in the quarter-finals. Following weeks of speculation after the tournament in Qatar, Ronaldo signed with Saudi Arabian club Al Nassr in early January. During his first press conference in the Middle East, he stated that his time in Europe is now over, and he is ready for another chapter in his illustrious career.
To date, Ronaldo has scored eight goals and assisted two in six appearances across all competitions for Al Nassr. However, there are still doubts about whether he will be a success in Saudi Arabia. Only time will tell if the footballer can continue to perform at the highest level in a new environment.