Arsenal face issues over Declan Rice 'transfer'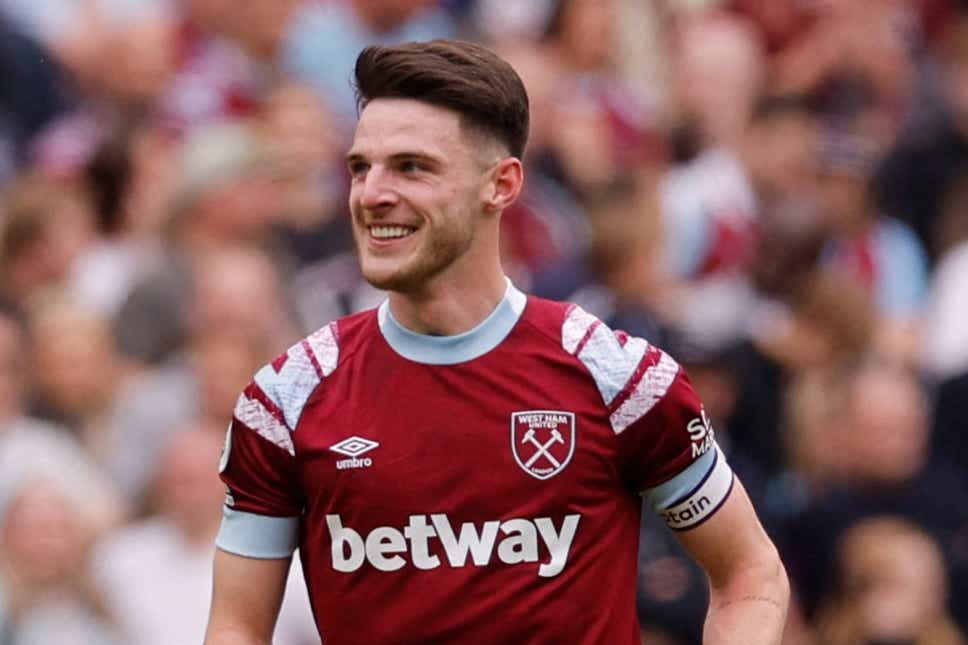 Arsenal finds itself at a crossroads in their pursuit of midfielder Declan Rice, as Bayern Munich reportedly enters the race with a potential significant bid for the West Ham captain.
Rice has been a subject of intense speculation regarding a summer transfer, having turned down multiple contract extensions at West Ham.
The 24-year-old expressed his desire to play in the UEFA Champions League, and with Arsenal securing their place in the competition for next season, they have emerged as the frontrunners for his signature.
According to reports from The Telegraph, Arsenal is preparing a club-record bid of £92 million for the English international. However, West Ham is keen on receiving a significant portion of the fee upfront.
The situation has taken an unexpected turn with Bayern Munich's interest in Rice. Manager Thomas Tuchel is reportedly convinced that Rice would be the perfect fit as a defensive midfielder for the Bundesliga giants, as mentioned by journalist Florian Plettenberg on Twitter.
Bayern Munich is reportedly willing to meet West Ham's full asking price, potentially posing a serious challenge to Arsenal's pursuit.
Sky Sports Germany's Plettenberg further supports the claim, suggesting that Rice has become a "top target" for Bayern.
It is believed that Bayern could be ready to pay the full price tag for the England international, which is estimated to be around £100 million, according to ESPN. Discussions between Tuchel and Rice's representatives have allegedly taken place, although no advanced negotiations have occurred thus far.
Rice's personal preference regarding his future destination remains uncertain, leaving potential suitors engaged in a transfer "poker" as they vie for his services.
This turn of events presents Arsenal manager Mikel Arteta with a significant dilemma, as Bayern Munich's interest threatens to initiate a bidding war that could extend throughout the summer. This scenario is a departure from Arteta's original plan, as the Spaniard expressed a desire to conclude his summer business early in the transfer window.
"We knew the importance of getting players early in the summer, and that is the same we want to do in January," Arteta stated. "This is idealistic. Sometimes it is not realistic. But obviously, if you ask my opinion, as quick as possible, we want the players in to get settled."
As the situation unfolds, Arsenal faces the challenge of navigating the potential competition from Bayern Munich and deciding how far they are willing to go in their pursuit of Declan Rice.
The coming weeks will likely determine whether Rice will be plying his trade at the Emirates Stadium or heading to the Allianz Arena for the upcoming season.