Why Manchester City are fated to win the UCL — Fan claims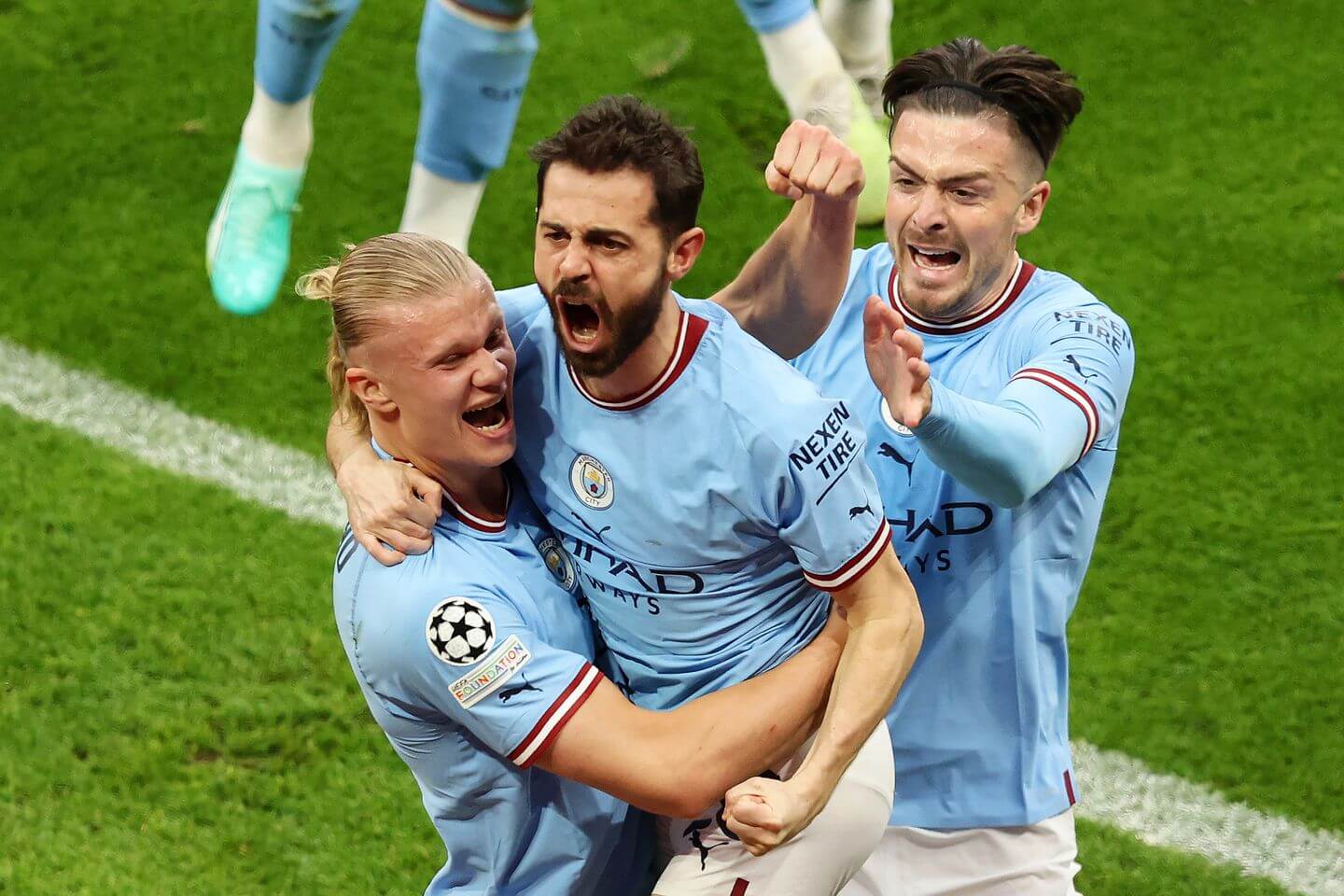 In a remarkable series of tweets, a fan has put forth an intriguing argument, purportedly proving that Manchester City is destined to win the UEFA Champions League this season.
As City aims to secure an unprecedented treble with the Premier League already in their grasp and an upcoming FA Cup final, one supporter has delved into various coincidences surrounding the club's journey to the Champions League final against Inter Milan.
Twitter user @Super_JG10 composed a thread consisting of 15 posts, each presenting a theory behind City's alleged destiny to lift the prestigious trophy.
One post drew attention to a pattern observed during previous World Cup tournaments, noting that whenever Argentina emerged as champions (1978, 1986, and 2022), a team that had never won the Champions League also triumphed for the first time.
Highlighting City's lack of European glory, the tweet suggested that they could break their duck in this edition.
Another theory connected Fulham's previous superiority over Chelsea in the 1983 season with a team that had never won the Champions League, Hamburger SV, clinching their maiden title by defeating an Italian side in the final. The coincidence lies in City's current situation, where they face an Italian team, Inter Milan, in this year's final.
The thread didn't shy away from more outlandish hypotheses either. For instance, it stated that every team to win the Champions League in the 21st century had a Spanish or Brazilian player in their squad, a criteria that Inter Milan fails to meet while City fulfills.
One particular tweet highlighted the correlation between Manchester United's goalkeeper winning the Premier League Golden Glove and the team that eliminated Bayern Munich from the Champions League going on to lift the trophy.
As Manchester United's David de Gea claimed the Golden Glove this season and City eliminated Bayern from the competition, the fan sees this as a further indication of City's destiny.
While these claims may seem far-fetched, the fan's extensive research and the coincidences found within the thread have attracted attention.
It remains to be seen if Pep Guardiola and his team can draw inspiration from these theories as they approach the Champions League final scheduled for June 10.
However, City's focus currently remains on their remaining Premier League matches and the FA Cup final as they strive to complete their historic treble.
As the anticipation builds, supporters and critics alike will be eagerly watching to see if Manchester City can overcome the odds, fulfill the alleged destiny, and finally get their hands on the coveted Champions League trophy.