Why Havertz was played out of position — Julian Nagelsmann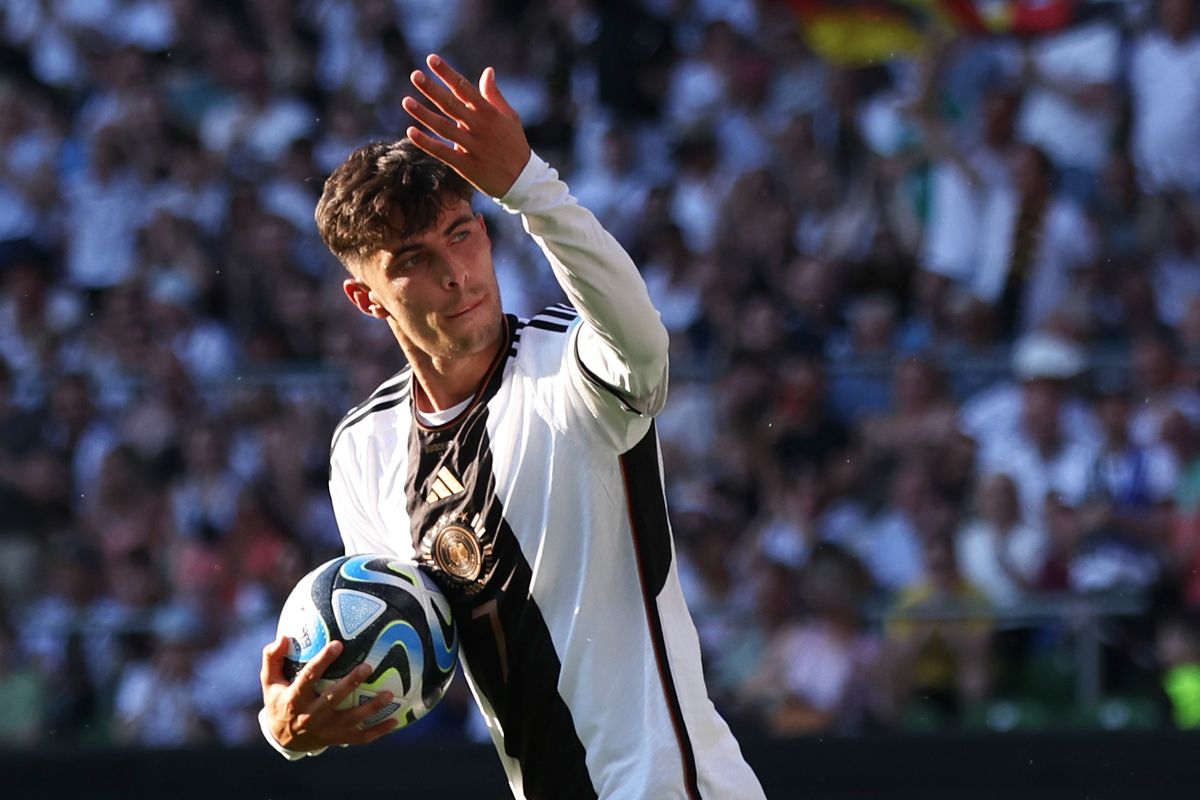 Kai Havertz at left-back may be new, but is it a hint for what comes next in his Arsenal career?
Arsenal's Kai Havertz at left-back for Germany national team may take some getting used to for some fans, and for Arsenal boss, Mikel Arteta, it could be an inspiration down the line on how to better utilize the German international if attacking positions end up not working for him.
Julian Nagelsmann took the football world by storm when he decided to approach the lead up to the Euro 2024 game with a tactical shift by playing former Chelsea striker, Kai Havertz in a more deeper role against Turkey.
The former Bayer Leverkusen star who has by now displayed his versatility on the field by playing in roughly all positions bar the Goal keeping position, took to the Germany defense to inspire a 3-2 win for his team with a goal contribution within 5 minutes of kickoff.
Addressing the decision to position Havertz as a defender before the game, Nagelsmann clarified to RTL, stating,
"Kai won't always be in this position. I have a great idea; he is an exceptionally good footballer. This is a very good option. He won't always play as a classic left-back."
The former Bayern Munich boss, Julian Nagelsmann displaying some boldness in playing the Kai Havertz at left-back could be the start of a positional change for the German international further down the line.
And with a club manager like Mikel Arteta, the international friendly against Turkey could present the catalyst to move Havertz away from the attack.
The Spaniard was able to do that when he fielded Bukayo Saka at left-back in his earlier season as Arsenal, so it isn't unimaginable to see him take inspiration from Nagelsmann.