Who invented "For Better, For Worse"?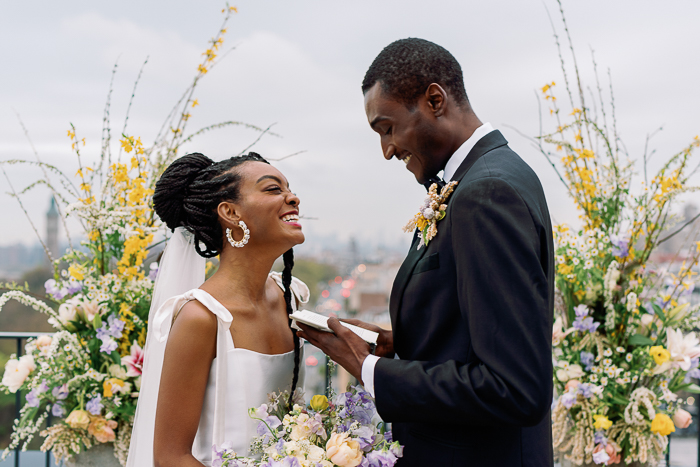 For better, for worse; a catchphrase that has grown so widely popular and common in every wedding vow between newly wed couple taking to the altar in the presence of a wedding minister and a congregation. But where did it come from? Is it even right to posit such vows on a day that is meant to be joyous for newly weds?
Apostle Johnson Suleman, the General Overseer of Omega Fire Ministries Worldwide, has expressed his reservations regarding the popular phrase "For better for worse" commonly included in Christian marriage vows, particularly at wedding ceremonies in Nigeria.
In a statement shared on his X handle on Saturday, Apostle Suleman questioned the origin of the phrase and its widespread use in marriage ceremonies.
He stated,
"Who invented the cliché 'For better for worse'? Almost all weddings are 'plagued' with that recitation, and we have all accepted it as a norm over the years. Longevity is not legality."
Apostle Suleman suggested a change in the wording of the marriage vow, proposing,
"I feel the right word should be 'in all conditions of life'… Not declaring 'WORSE' on a home at infancy. My opinion."
It is important to note that there are no specific marriage vows mandated in the Bible for Christians to follow during their wedding ceremonies.
However, many couples opting for a Christian wedding often request the officiating pastor, bishop, or wedding officiant to include marriage vows as part of the ceremony.
While there are no specific biblical verses dictating the content of these vows, most churches have developed standardized marriage vows that couples recite during their wedding ceremonies.
The well-known vow often includes the phrase "for better, for worse," and it has been a topic of discussion among modern Christians.
The widely used marriage vow typically reads as follows:
"The vows: 'I, [Name of Couple], take you, ___, for my lawful wife/husband, to have and to hold from this day forward, for better, for worse, for richer, for poorer, in sickness and in health, until death do us part.'"