"Good Or Bad?" — Reaction As Couple Is Gifted Firewood On Wedding Day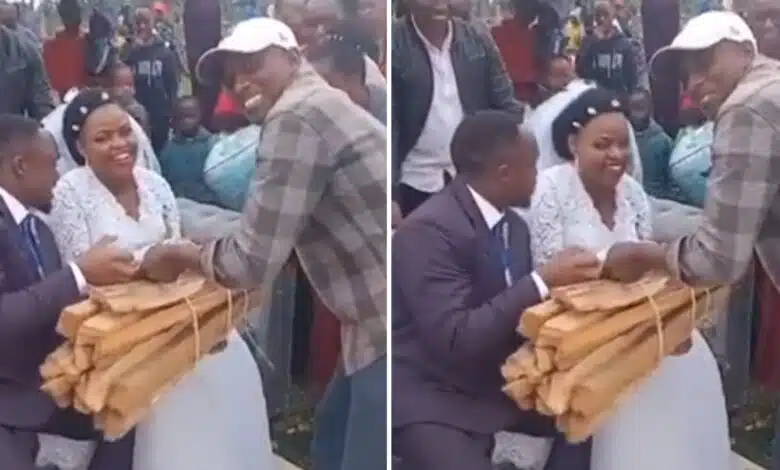 Mixed reactions have trailed a video that showed the moment a man gifts firewood to a couple on their wedding day.
In a video making rounds on social media, it captured the moment a couple received a bundle of firewood from a guest on their wedding day.
The couple, however, didn't place any negative signal to the gift, as they received it with smiles on their face.
Netizens have however reacted differently as many places fault on the choice of gift from the guest.
Quite a few said it spiritually means poverty, others came to the man's defense, noting that not everything should not be attributed to poverty.
They defended the wedding guest, stating that the firewood must have been what the man was able to afford.
Reacting to the video, @ify_chuta wrote: "for bbq. Everything should not be attributed to poverty. The couple appreciated it because they know it's the man's area of business and he offered from his heart."
@seunodutayo wrote: "it's not the gift that matters, see the happiness. Nigerians have a long way to go oooo. Everything is money to us."
@lincoln_city_empire wrote: "I will reject it cause that a bad sign to my marriage."
Watch the video below: