TopNaija's Premier League Predictions For The Weekend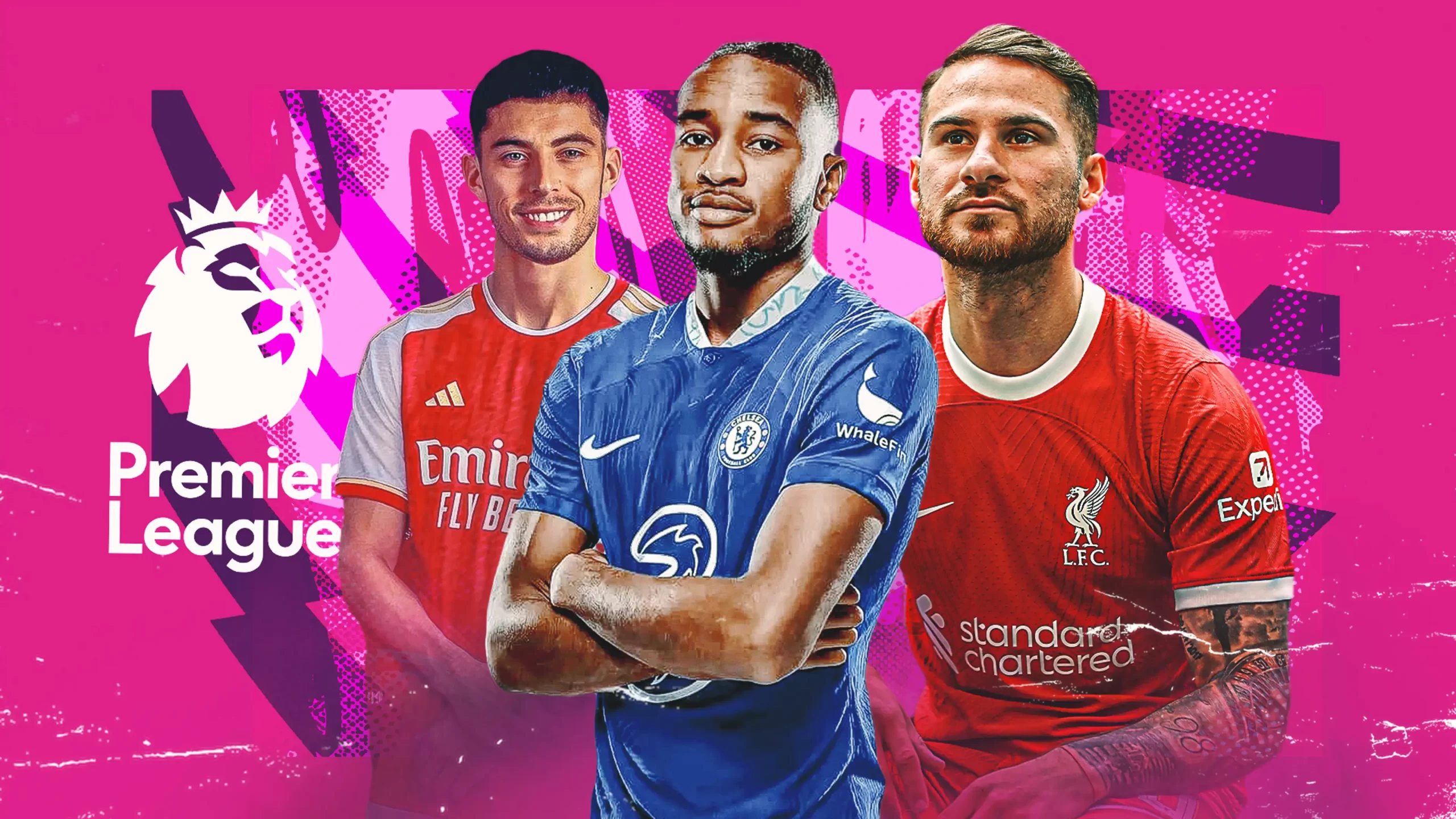 The Premier League weekend returns for matchday 6 of Europe's most watched league as club sides set to take on the other for a chance to climb further up or further down the table.
After a week of European competition for various club sides, there are no late Friday kickoffs, or early Saturday lunch time kickoffs or late Monday kickoffs on return to league actions, with a number of games taking place on Saturday 3 pm kickoff before rounding up all ties on Sunday late kickoff time.
Saturday 23rd September brings Crystal Palace vs. Fulham into hostile territories, and with both side evenly matched, this game looks hard to predict for punters on paper.
However, with Palace having a home advantage, we see a mini-London derby that sees Crystal Palace stay unbeaten at Selhurst Park to visitors, Fulham.
We predict a 2-1 score line in favor of Palace.
Luton Town vs. Wolverhampton Wanderers, this is just the game Wolves need after starting the season in good spirits but not having the points to back it up.
Luton Town are another side without any points since the 2023/24 premier league campaign started, we predict a 0-3 victory for Wolverhampton Wanderers.
Manchester City vs. Nottingham Forest, can Forest provoke a shocker on the weekend away at the Etihad to Manchester City? The answer is a no. Though Taiwo Awoniyi may want to inspire things against Pep Guardiola's side, we reckon the Cityzens to yank out a 4-0, 5-0 score line to win 6 games in a row.
Brentford vs. Everton, the Toffees are one side that are on a relegation run so far, and have been on it for 2 seasons running, with this being a third.
Brentford however have seen themselves remain a formidable side, and with the crude tactic used by Everton manager, Sean Dyche last weekend, the London side should be wary about conceding a goal to Everton first.
We predict a 0-2 win for the Merseyside team.
Burnley vs. Manchester United, this game is marked as the pressure point for Erik ten Hag, as any result other than a win on this day, means the narrative of a sack popping out in conversation for Erik ten Hag.
We do not see Manchester United dropping points at Burnley, hence we predict a 1-4 win for the Red Devils.
Sunday 24th September continues the premier league weekend, with the North London derby taking the narratives at 2 pm kick off.
Arsenal vs. Tottenham Hotspur, is the first time we have a North London derby well matched and with a lot of stakes.
Mikel Arteta's side are in good spirit and so also are Ange Postecoglou's side over at Tottenham. We predict a 3-1 win for the Gunners to mark North London red on Super Sunday. Tottenham Hotspur escaped defeat last weekend to Sheffield United, and we do not see that happening this weekend.
Brighton and Hove Albion vs. Bournemouth, after starting their European journey with a defeat in the Europa League, Brighton will want to get their premier league campaign going. However, Bournemouth have proven they aren't an easy side to play against.
Still, we predict a 2-1 win for the Seagulls at the Amex Stadium.
Chelsea vs. Aston Villa, few have little to expect from this game, with the Blues in their worst form ever to the start of a new season.
Villa have proven they are well in form, but Mauricio Pochettino will not want to drop more points in the premier league again before last season's narratives start taking the papers.
TopNaija predicts a 2-0 win for Chelsea at Stamford Bridge.
Liverpool vs. West Ham United, takes place at the famous Anfield, and with Michail Antonio taking the Reds to the cleaners, Jurgen Klopp's side will want to prove themselves and shame the Jamaican.
But will the Merseyside Reds continue their form of giving away the first lead to their opponent? If they do, we might be looking at a draw at Anfield, possibly a 2-2 draw.
However, if the Reds take the first lead and continue on their good form in the game, we might be looking at a 3-1 or 3-2 score line in favor of Liverpool.
Sheffield United vs. Newcastle United, will end the matchday 6 weekend. TopNaija predicts a 0-2 win for Newcastle.