TopNaija's Predictions For The Premier League Weekend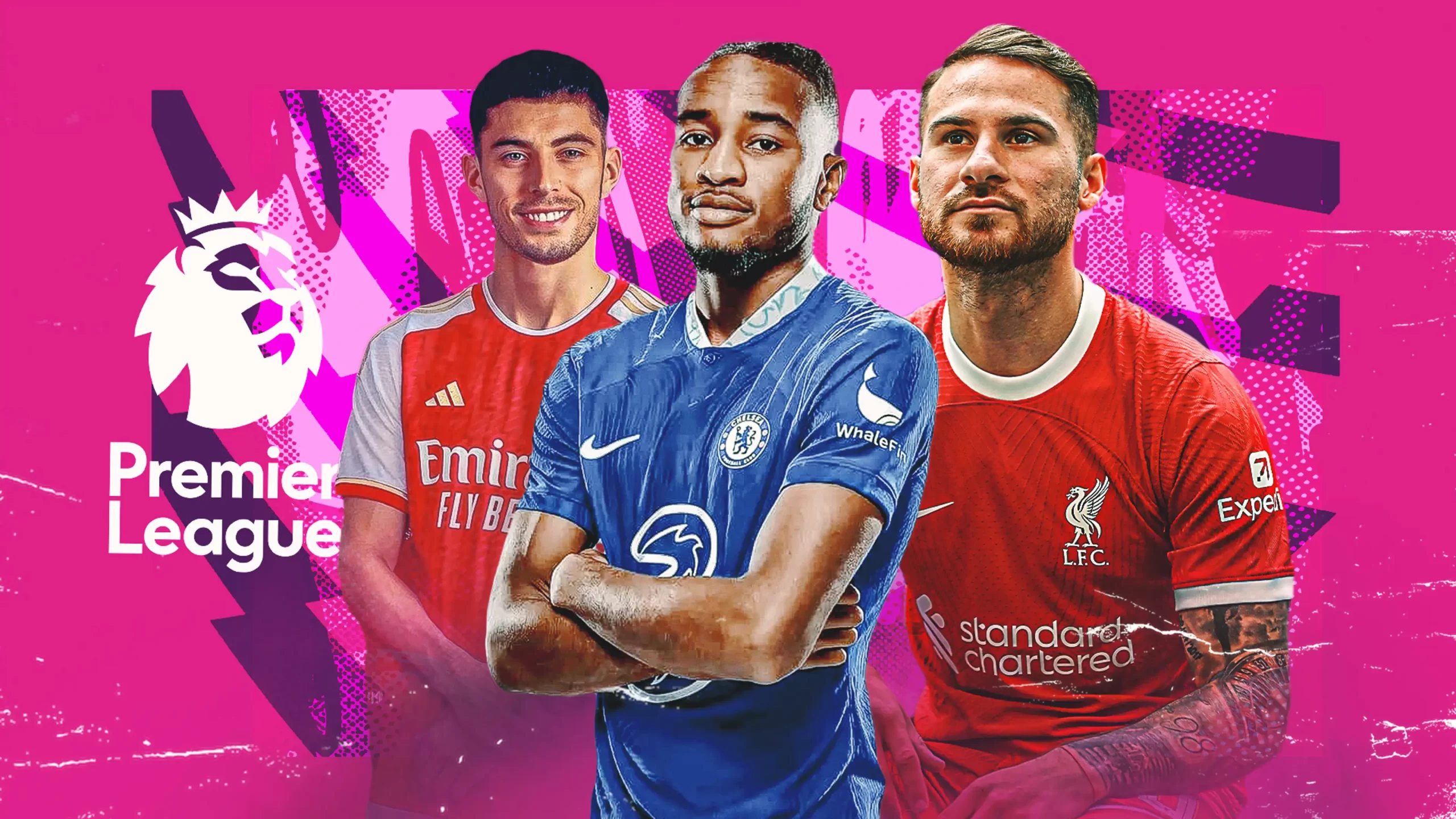 The Premier League weekend returns for match week 5, with Liverpool taking on hostilities with Wolverhampton Wanderers at 12:30 kick off.
With a return from the international break, the Reds would be eager to continue on a positive note on return to premier league action, while Wolves will be looking to build on their season after recent results that haven't gone quite well for the side.
Wolves will be at home at the Molineux with the advantage of being the underdog team. We predict that this could fall under the category of a draw for both sides.
TopNaija predicts a 2-2 draw, with Liverpool dropping points on return from the international break. Key note is that the Reds will be missing some key men in Virgil van Dijk (due to a Red Card), Ibrahima Konate, Trent Alexander-Arnold and Darwin Nunez who both have fitness concerns.
The Saturday fixtures continue with concurrent 3 PM kick-offs, with Aston Villa taking on Crystal Palace, TopNaija predicts this game to go in favor of Unai Emery's side who will be the home side at Villa Park.
We predict a 3-1 victory in favor of Aston Villa.
Fulham vs. Luton Town, is another 3 PM fixture that runs concurrently with Villa vs. Crystal Palace.
With Luton Town yet to nab any point so far from the season, we do not predict it to start this weekend against Marco Silva's side. Hence, we predict a 3-0 win for Fulham.
Manchester United vs. Brighton and Hove Albion, ironically this has end up a big fixture for the Saturday matchday, owing to Brighton's form in recent seasons against Manchester United.
This tie will not be an easy fixture for either side, and with Manchester United at Old Trafford, they have the home advantage. However, if they start the game on the same form they started it against Nottingham Forest 3 weeks back, Brighton may have a bright Saturday afternoon.
We predict a 3-2 or 2-1 victory for Manchester United.
Tottenham Hotspur vs. Sheffield United, looks like a game that could be tough for Ange Postecoglou but it is also one of the days Spurs could come out with a thrilling score line should Sheffield not hold their defensive line.
We predict a hard fought 1-0 victory for the North London side.
West Ham United vs. Manchester City, ends the 3 PM kickoff schedule, and with Pep Guardiola still the only side with a 100 percent record, we may be looking at an afternoon where things might come rough for the Cityzens on return to league actions.
They have began their title charge on excellent form, will they loose it to the Hammers?
Manchester City will go into the tie as favorites, but TopNaija predicts a shocking result on the weekend for the premier league champions. A 3-1 score line could be conjured up by David Moyes at the London Stadium.
Newcastle United vs. Brentford closes the Saturday weekend games, and we predict the Magpies returning to winning ways against Brentford. We predict a 2-0 or a 4-2 win in favor of Newcastle United.
Sunday 17th September brings in another batch of fixtures with Bournemouth taking on Chelsea at 2 pm kick off time. The Blues do not have the start they dreamt of, which makes the tie against AFC Bournemouth a must win one for the away side.
We predict Mauricio Pochettino's team bouncing back to victory with a convincing display for a 0-2 win.
Everton vs. Arsenal is that fixture that has every punter dreading. The Toffees of course are not in excellent form, but the Gunners have been tricky in games for a while.
This time has Arsenal as favorites versus Everton, but things could go north for the North London side. TopNaija predicts a 0-2 win for Arsenal to stay on the optimistic side however.
The premier league weekend ends on a Monday night with Nottingham Forest taking on Burnley at 7:45 pm.
Forest have proven they are not a side to trifle with, and Vincent Kompany has shown he has the attacking tactics to steal a result from any team. However, Burnley are without a win so far in the premier league despite coming out with good performances.
We predict that to continue this weekend, with Nottingham Forest building a fortress to be feared at their stadium. A 2-1 win is what TopNaija sees most likely to round up week 5.