TopNaija's Premier League Predictions for The Weekend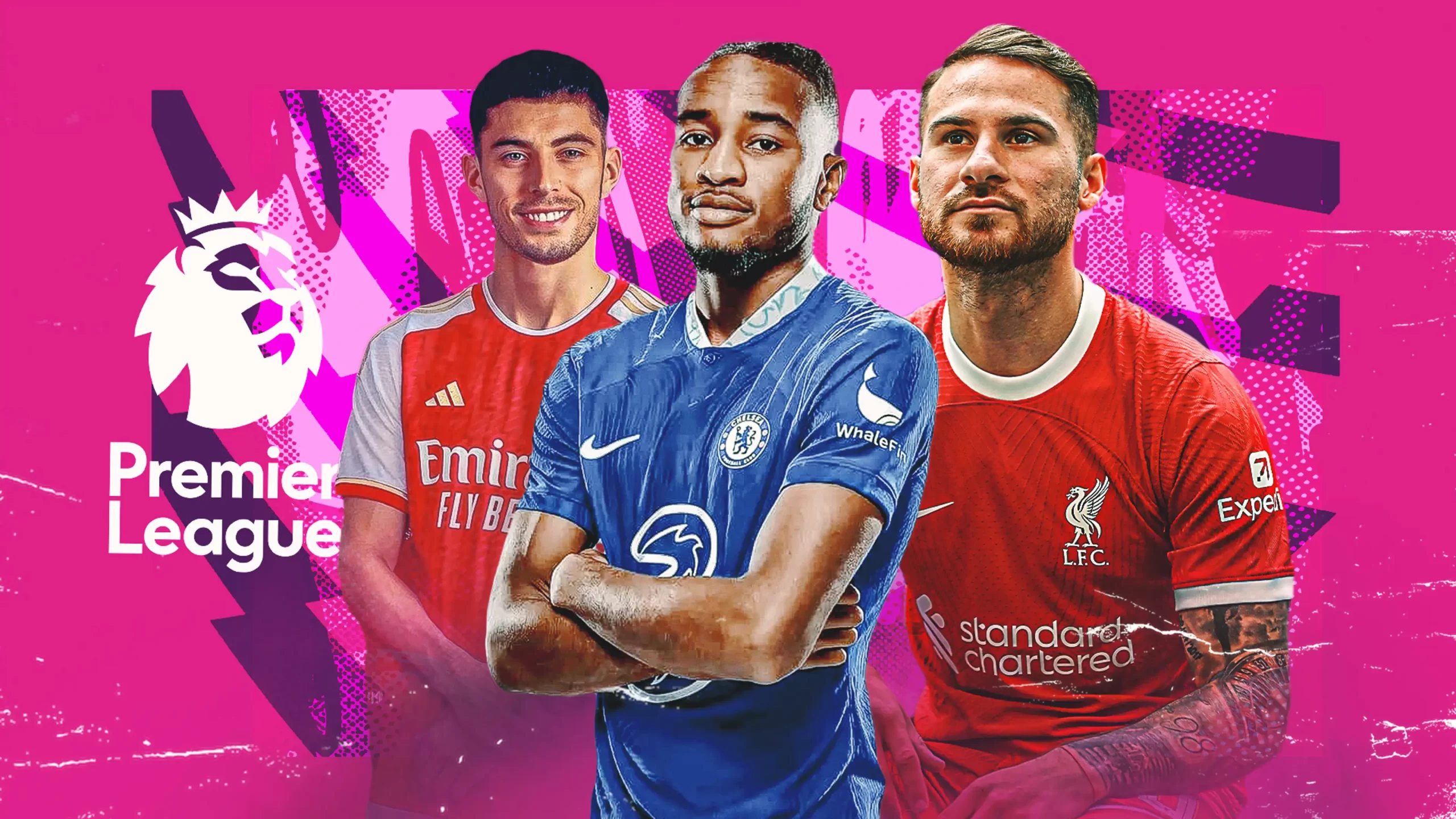 Week 4 of the Premier League games sets itself on fans, starting tonight, and ahead of the weekend fixtures, TopNaija sets their predictions for the upcoming English league fixtures.
Starting on Friday, the 1st of September, Luton Town will play hosts to West Ham United in Luton's third game of the season. With the team without a win since their promotion into the first division, getting a result against the Hammers will go a long way to boost any confidence of staying up in the league.
West Ham however, began the season with a struggle but two back to back wins against Chelsea and Brighton will give David Moyes' men the confidence to travel away to Luton Town to do some serious damage.
However, we don't believe it will be that easy, in our predictions, we predict a 2-2 draw. Luton Town: 2 West Ham: 2.
Saturday 2nd September is where the most fixtures are, and it starts with lunch time kick off between Sheffield United and Everton.
Will this be Everton's first win or point of the new season?
Sheffield however are not a write off seeing as they stood shoulder to shoulder versus Manchester City before Rodri's strike rescued 3 points for the Cityzens last weekend.
We fancy Sheffield to steal 3 points against the Toffees. A 3-1, 2-1 win for the Blades.
Following the lunch time kick off are a run of games that take the 3 pm kick off.
Brentford vs. Bournemouth, will be taking on each other at the same time as Burnley vs. Tottenham Hotspur, Chelsea vs. Nottingham Forest and Manchester City vs. Fulham.
For Brentford vs Bournemouth, we predict a 2-0 victory for the Bees.
Can Tottenham Hotspur continue their great form against Vincent Kompany's Burnley side who have been without a win since their promotion into the premier league?
We predict a shock 2-1 win for Burnley at home to Spurs to gift Vincent Kompany a breather on his return to the Premier League.
For Chelsea vs. Nottingham Forest, though the fixture has the Blues as favorites, Forest have shown they aren't quite the walk over despite losing last weekend to Manchester United in a 3-2 defeat at Old Trafford. They have shown that if they are given the space, they can hurt anyone as long as they keep their defensive shape.
In our predictions, we see Chelsea having a lot of difficulty getting past Forest if they fail to put away their chances and kill Nottingham Forest off. We predict a 2-1 win for Chelsea. And also a 0-2 defeat for Chelsea if things don't go well for the Blues.
In Manchester City vs. Fulham, we are going to go bold with our prediction and say Manchester City's first loss will be in this game with a 1-3 loss to Marco Silva's side.
A follow up game will be the classic between
Brighton and Hove Albion and Newcastle United later in the day at 5:30, the Seagulls are everyone's exciting team, and them against Newcastle will be a treat. With Newcastle suffering back to back losses, and Brighton also losing last weekend to West Ham, this tie might be one to watch.
We see Brighton dragging out a 2-2 stalemate against the infamous Magpies to conclude Saturday's fixtures.
Sunday 3rd September welcomes a new batch of games  with Crystal Palace vs. Wolverhampton Wanderers, in our predictions, we predict a Crystal Palace defeat to Wolverhampton.
We predict a 1-2 defeat at home to the Wolves for Palace.
Liverpool vs. Aston Villa, will be quite tricky. Despite Liverpool's back to back victories, the Reds aren't anything convincing yet, and Aston Villa might be the team to unravel Liverpool's season.
Unai Emery will be coming to Anfield looking to get things rolling, and with the Reds missing their captain, Virgil van Dijk, things might be coy on Merseyside. We predict a 1-3 defeat for Liverpool on Sunday.
Arsenal vs. Manchester United, ends the weekend games and in turn the week 4 of the premier league, and in our predictions, we favor the Red Devils to salvage a victory out from this game.
We predict a 2-3 defeat for Arsenal versus Manchester United on Super Sunday.
Check out our other predictions to see how we have fared this season.
TopNaija's Premier League Predictions for the Weekend

TopNaija's Premier League Predictions for the Weekend