TopNaija's Premier League Predictions for the Weekend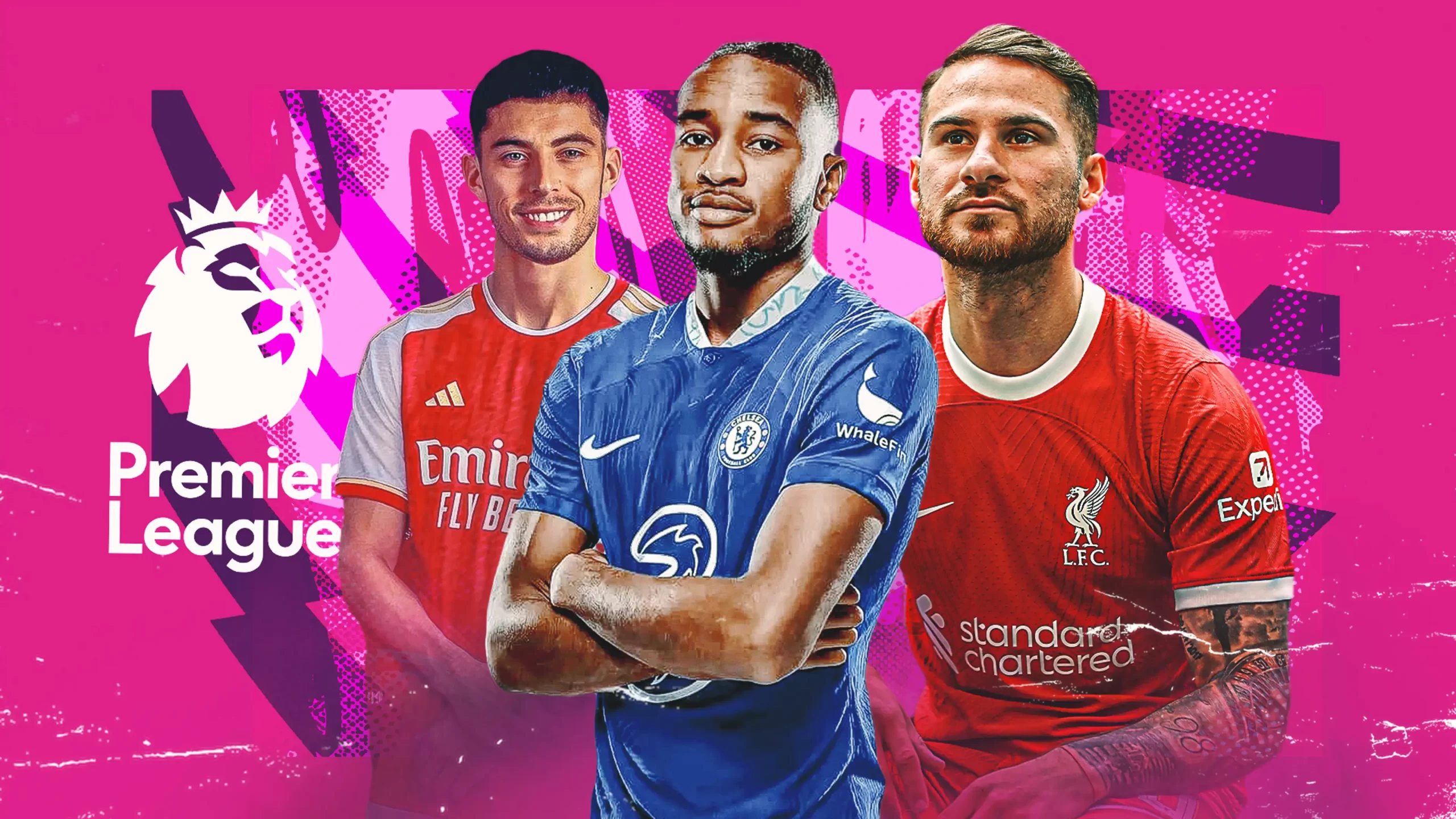 The premier league returns for the weekend games tonight, with Chelsea establishing hostilities with Luton Town at 8 pm on Friday, 25th August, with other week 3 games following in the weekend.
Here are TopNaija's predictions for the premier league ties as they come.
Chelsea will be the home side in the Friday clash against Luton Town at Stamford Bridge, having the home advantage to kickstart their season proper after defeat to West Ham and a stalemate to Liverpool in the first two games.
Luton Town however will be playing their second game of the season after having their week 2 fixture postponed over stadium crisis.
The Blues have no reason to come out of this game without a result, with Luton providing the West London the perfect start they could hope for. TopNaija predicts a 2-0 triumph for Chelsea.
On Saturday 26th of August, the weekend games return with a lunch time kickoff between Bournemouth and Tottenham Hotspur.
Spurs will be going into the tie off the confidence of beating top 4 rivals, Manchester United last weekend, and Bournemouth will be eager to recover from the 3-1 defeat at Anfield to Liverpool.
This is a tie that seems edgy for both sides, but in our premier league predictions, we will pick Bournemouth to edge it in a 2-1 win at home.
Following the lunch time tie, a run up of games takes the 3 pm kickoff with
Arsenal vs. Fulham, Brentford vs. Crystal Palace, Everton vs. Wolverhampton Wanderers, Manchester United vs. Nottingham Foresttaking on each other respectively.
In Arsenal vs. Fulham, we predict a shocker for the Gunners as Marco Silva's side will be looking to get their season started, and with a mini-London derby at the Emirates, Arsenal might be looking at a 2-2 draw to end their 100 percent record in the league.
Brentford vs. Crystal Palace, could see Palace falling to a 2-0 defeat away to their hosts.
Everton vs. Wolverhampton Wanderers, sees both teams desperate to clinch points in their third fixture of the season, with the Toffees and Wolves currently without a point in the league so far.
Both sides have lost their opening 2 games in the league, and will be eager to turn the tide around. Everton have a home advantage against Wolves, with Sean Dyche looking to squeeze out every advantage to get something out of the tie.
We predict a 2-1 win for the Toffees on Merseyside.
Manchester United vs. Nottingham Forest, sees Erik ten Hag return to hostilities versus Forest following a difficult spell in the first 2 games.
The Red Devils have an Old Trafford advantage that could see them scrap out a 2-1 or 3-1 win following the 2-0 loss last weekend to Tottenham. But that all depends on the Red Devils finishing off their chances.
Brighton and Hove Albion vs. West Ham United, with Roberto De Zerbi's side one of the only 3 teams with a perfect start to the new season, West Ham comes to soil things for the Seagulls at the Amex.
We predict Brighton to drop points in this game however, with West Ham looking to hurt the Seagulls either with a stalemate of a 2-2 draw or a 2-3 triumph for the Hammers.
The premier league then returns for the Sunday weekend fixtures to conclude match week 3.
In our premier league predictions, we see Aston Villa beating a Burnley side in a 1-3 win for Unai Emery side away to Burnley at 2 pm.
While Aston Villa takes on Burnley, Sheffield United vs. Manchester City will be taking on each other at Bramall Lane.
This is usually a game where Manchester City run out with a 0-5 win to boost their goal difference in the league. But it will not be shocking to Sheffield come out with a rigid defence to hold the Cityzens at bay for a 0-0 score line or a shocking result of a 1-0 win against Pep Guardiola.
Our predictions however remains a 0-5 win for Manchester City.
Newcastle United vs. Liverpool will end the premier league weekend at 4:30 pm at Saint James' Park that Sunday.
TopNaija predicts a 2-0 defeat for Liverpool to bring Jurgen Klopp's side to the reality of the premier league.