TopNaija's Premier League Predictions for the Weekend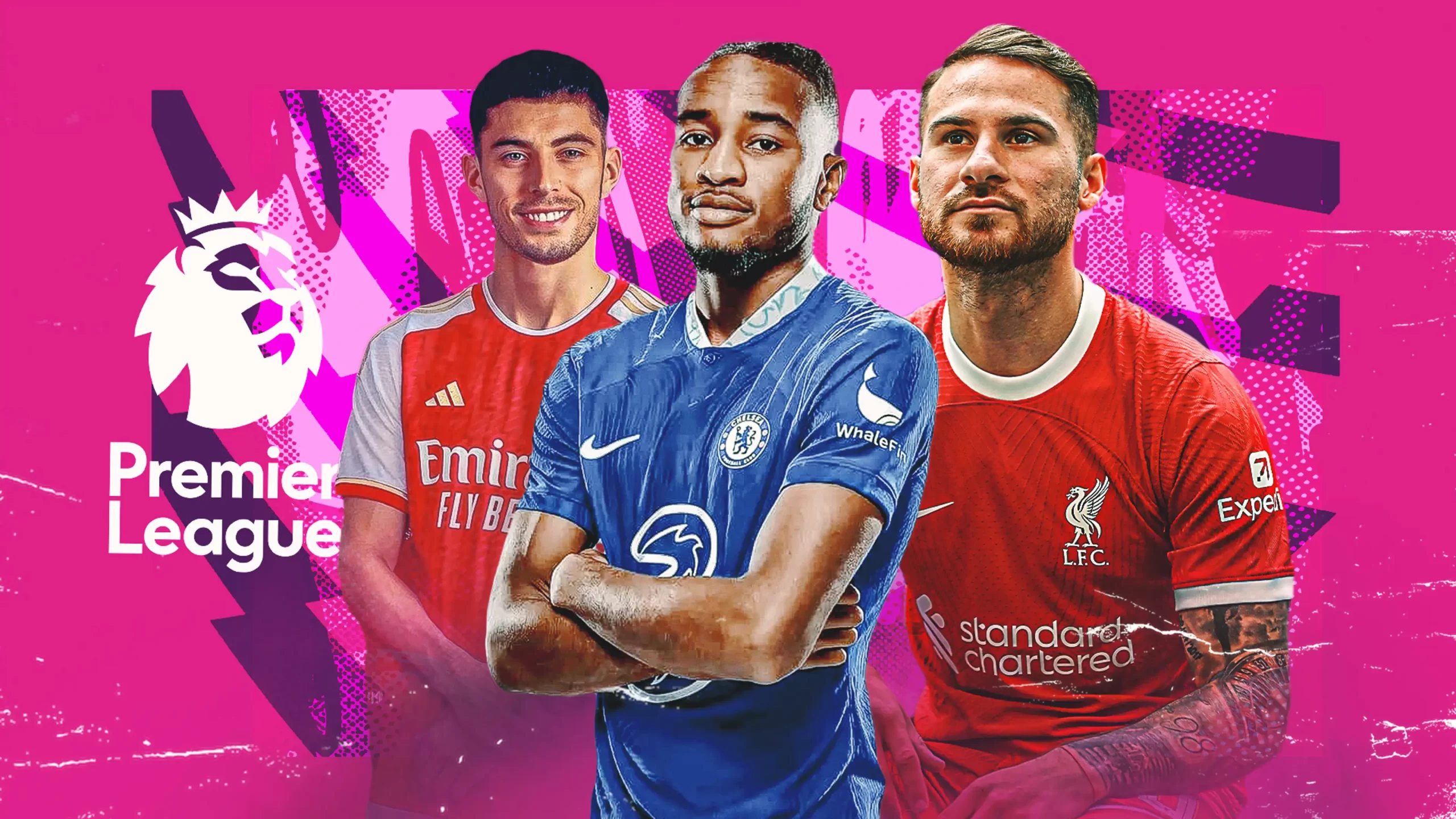 The premier league returns for its second weekend games today, and TopNaija is here with its predictions  for the weekend games.
Hostilities begin today with Nottingham Forest kicking things off at home against Sheffield United at 19:45 time on Friday.
With Sheffield United returning from the Championship and Forest in need of a bounce back from the 2-1 defeat to Arsenal last weekend, the tie will be quite the tough draw, especially with Sheffield themselves coming on the back of a 1-0 loss to Crystal Palace.
This tie looks to be designed for the home side, Nottingham Forest, whose home ground last season has been the stuff of nightmares for visiting opponents. We predict a 2-1 victory for Forest.
The Premier League weekend begins proper on Saturday at 3 pm with 3 games running concurrently at that hour.
Fulham vs. Brentford will kickstart the hostilities with Brentford going away to Fulham. Brentford will supposedly be coming on the back of a London derby, with this weekend making it a consecutive London derby for Brentford.
They saw out a 2-2 draw last weekend to North London side, Tottenham Hotspur, and will be facing a Marco Silva side who are not an opponent to write off.
With Fulham sitting at home, the Marco Silva side might have an advantage for a result in this game, but Brentford themselves will not be a walk over. We predict a 2-2 draw or a 3-2 win at Cravens Cottage.
Liverpool vs. Bournemouth, will also be on while Fulham takes on Brentford, but with Liverpool coming on the back of a 1-1 showing at Stamford Bridge that exposed a lot of lapses for the Reds, Liverpool will want to bounce back at Anfield against Bournemouth.
Bournemouth however will bear in mind the 9-0 humiliation last season at Anfield from the angry Reds, and will be looking to minimize whatever damage the Merseyside team might come with.
A shock 2-2 draw might not be all that surprising at Anfield considering the Reds are leaking a lot goals in their defense lately. However, in our predictions we have Liverpool scuffling out a 3-1 win in the premier league tie.
Luton Town vs. Burnley has been postponed by the premier league.
Wolverhampton Wanderers vs. Brighton and Hove Albion, coming on the back of an undeserving 1-0 defeat at Old Trafford to Manchester United, Wolves will want to put the pressure on Roberto De Zerbi's side so as to avoid the unwanted relegation battle they found themselves in last season.
With a new manager in Gary O'Neil, and a promising performance versus the Red Devils, Wolverhampton might come out with a shock 2-1 win against the Seagulls.
Tottenham Hotspur vs. Manchester United, this game is quite the tricky one, a new manager for Tottenham who Erik ten Hag may not be too familiar with yet, and a Man United side currently not up to par with the season. This tie might come in too soon for the Red Devils and it all depends on Spurs' attack and Manchester United's defense.
We predict a 2-3 or 1-3 win for the Red Devils.
Manchester City vs. Newcastle United, this game is arguably the biggest game of the weekend, and with time, might become a rivalry fixture between both sides.
Manchester City have lost Kevin De Bruyne to a long term injury, and with City having little time to rest prior to this fixture, Newcastle United might have an edge. However, it is worthy of note to know that Manchester City will be at the Etihad for this clash.
We predict a 1-2 or 1-3 win for Newcastle United against Pep Guardiola's side. A first win for the Magpies against Manchester City in some years.
Sunday 20th August continues the Premier league ties, with Aston Villa vs. Everton beginning the games, and in our predictions, we have Unai Emery's side held to a draw against Everton depending on how Sean Dyche chooses his start.
A 1-1 draw might be on the cards or a full on attacking display that has Villa winning 3-1 against Everton.
West Ham United vs. Chelsea, continues hostilities, bringing the second derby of the weekend to a close.
Chelsea have always had it tough against West Ham, specifically away, so this game contrary to the fixture against Liverpool last weekend, may not be easy for the Blues.
We see Mauricio Pochettino coaching his first premier league loss for the Blues in our predictions. David Moyes might steal out a 2-1 marginal win at the London Stadium versus Chelsea to end the weekend.
Monday 21st August, ends the premier league weekend with another London derby but this time between Crystal Palace and Arsenal at Selhurst Park.
Arsenal had a poor showing despite the 2-1 win against Nottingham Forest, and with the Gunners looking to challenge for the premier league title, Mikel Arteta's side might want to pull out a convincing win against Roy Hodgson's side.
We predict an Arsenal win with a 1-3 score line.