Suspect in R.Kelly Atlanta homes Burglary Turns Himself in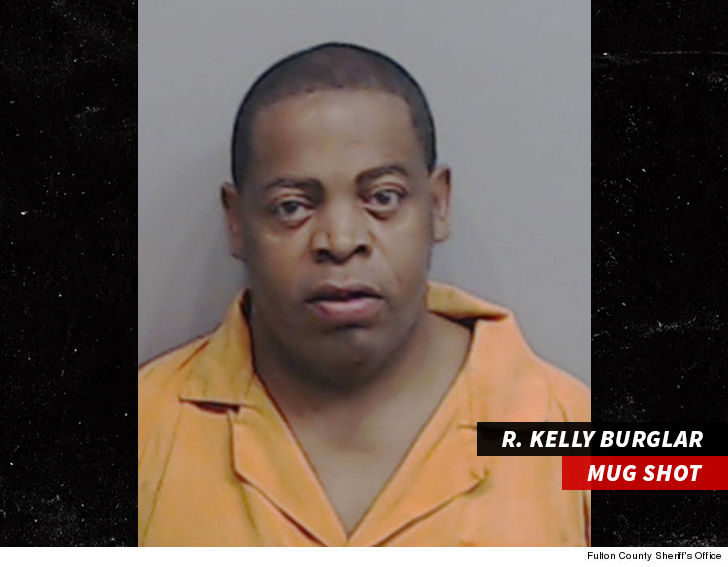 Suspect in R.Kelly Atlanta homes Burglary Turns Himself in
A few days ago, R.Kelly's house was robbed and cleaned of everything.
And like Hannah in the bible, he cried his heart out at Shiloh…
okay, my last statement is a bit of a stretch; I doubt Kels was at Shiloh this year.
Anyway, in the strangest turn of events that led me to doubt R.Kelly wasn't at Shiloh, the guy who the cops think is responsible for ransacking R. Kelly's Atlanta homes has given himself up.
According to Johns Creek Police Department, Alfonso Walker turned himself in Monday on charges stemming from Kelly's burglaries over Thanksgiving weekend.
He was booked on 2 counts of burglary, 2 counts of theft by taking and 2 counts of theft by deception.
As we reported … an arrest warrant was issued for Walker after he told them he'd turn himself in last Tuesday and didn't. Cops say they were told he'd hired people to clean out the cribs and sell all of the singer's stuff. Kelly said Walker was just a part-time employee.
Meanwhile, Kels released a statement thanking Johns Creek PD and fans for their support. Unfortunately, he's still probably dealing with some emptiness at home.
And on another note, if you are a thief, be like R.Kelly's alleged burglar and turn yourself in. Don't stress the police.
Thank you.
💰Make, Manage & Multiply More Money FREE CLICK HERE👌
How to JAPA to the UK easily [Free Application Templates]