Obi remains best candidate for Nigeria's future – Obasanjo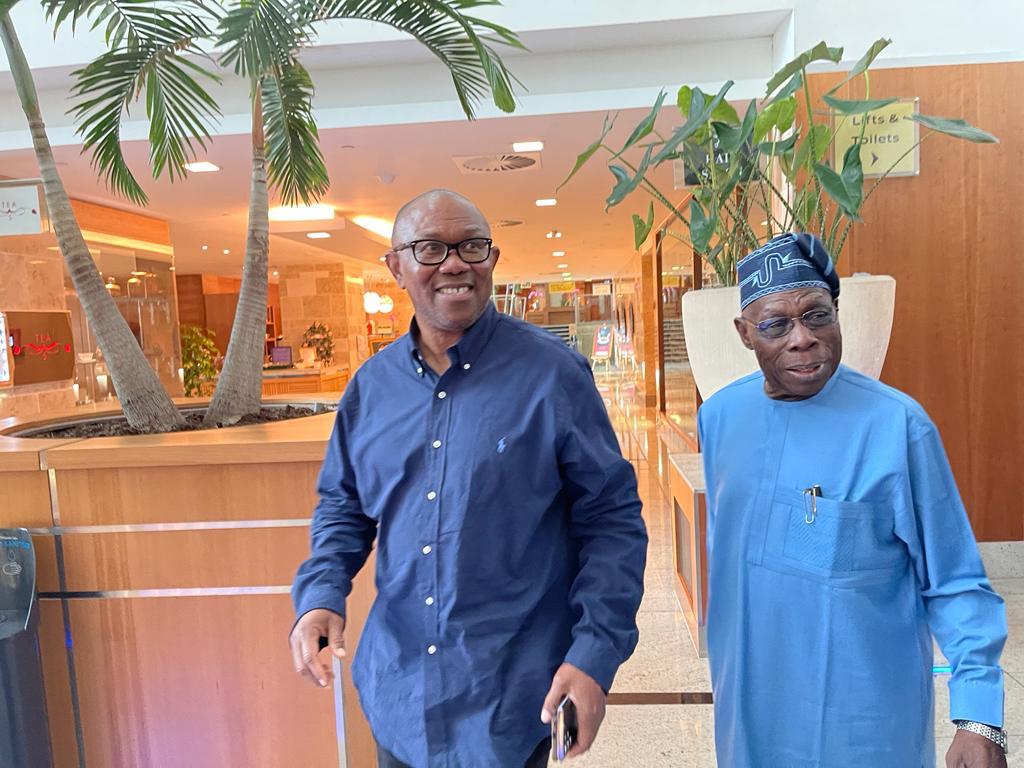 In a recent development, former President Olusegun Obasanjo has once again expressed his endorsement of Peter Obi, the former Governor of Anambra State, for the presidency of Nigeria.
This affirmation comes in the wake of the February 25 presidential election, where Obi contested as the flagbearer for the Labour Party.
Despite the declaration by the Independent National Electoral Commission (INEC) that Bola Tinubu of the All Progressives Congress (APC) emerged as the winner of the election, legal challenges have been filed by opposition parties and their candidates, including the Labour Party and Peter Obi, questioning the integrity of the electoral process.
During a recent interview with renowned media personality Chude Jideonwo, Obasanjo reiterated his belief that Peter Obi is the most suitable candidate for Nigeria's current situation, emphasizing the qualities he possesses that align with the needs of the nation. Obasanjo's endorsement of Obi stems from his vision of the ideal Nigeria that should be pursued at this critical juncture.
In a video clip of the interview shared on YouTube by Jideonwo, Obasanjo reflected on the legacy he aspires to leave behind, acknowledging the immeasurable kindness and grace bestowed upon him by God during his time on Earth.
Addressing speculations circulating about his alleged intention to undermine the country's economic system under President Bola Tinubu's administration, Obasanjo categorically dismissed such claims as baseless and devoid of truth. He clarified that the notion of wanting to sabotage the economy under Tinubu's leadership is "absolute nonsense." Additionally, Obasanjo asserted that anyone making such assertions lacks an understanding of the realities at hand.
As the political landscape continues to evolve and the race for Nigeria's presidency gains momentum, Obasanjo's unwavering support for Peter Obi reflects his confidence in Obi's capabilities to lead the nation towards progress and prosperity. While the future of Nigerian politics remains uncertain, the resolute endorsement of a prominent figure like Obasanjo significantly influences public discourse and shapes the trajectory of the electoral landscape.