Obi Cubana has big plans for Nigerian masses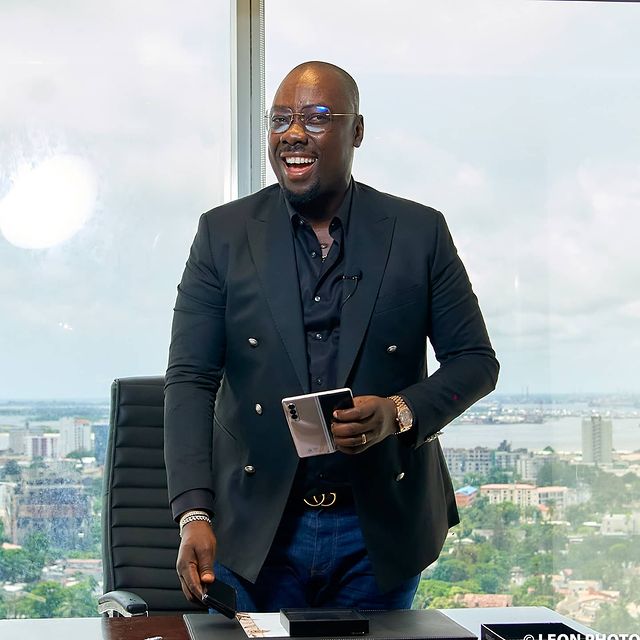 Popularly known as Obi Cubana, renowned business and entertainment mogul, Obinna Iyiegbu reveals he has great plans to help solve mortgage issues plaguing a lot of Nigerians.
In that regard, he promises to make arrangements for affordable accommodation that will benefit a lot of Nigerians residing in Abuja irrespective of status or class.
He made the pledge during the official ceremony of a $1million New Dawn & Casa Cubana Golf City on Wednesday in Abuja.
The site sits on about 45 acres of land that is situated at the Jabi-Airport Road, and has started to experience massive developments specifically in road constructions, drainage, plotting and layout and architectural masterpiece.
Speaking on his plans for the project, Obi Cubana revealed:
"Yes I have broken every record when it comes to entertainment, not only in Nigeria but throughout Africa, and there's need for us to diversify and offer quality service to our various clientele.
"That's why we incorporated the golf course. You can just take a walk from your house to the play golf. You don't need to drive anywhere.
"We have the low-income earners in our plans. That's why we are saying it's for everyone. Also, we are creating hundreds of jobs for all manners of people."
"The Luxury Apartment will cost a whopping $1m (about N620m). The Estate is having 12-month timeline to be ready to the public.
"The Estate will boast of 24-hour power supply, central sewage system, shopping mall, banking, gymnasium with a golf course," he added.
According to stated reports, eco-friendly blocks that are fire retardant will be used throughout in the construction of homes.
Of course, such occasion won't be absent of dignitaries as in attendance were former Kogi State Governor, Idris Wada, Maj-Gen. B. A Abba, Sir Dave Nwosu and many others who are either business associates or members on diplomatic missions.
Cubana is known specifically for his hospitality and philanthropy as well as being the chairperson for the Cubana Groups.
He boasts a biography that sees him a graduate of Political Science from the University of Nigeria Nsukka, then in 2006 starting his first club, the Ibiza Club in a bid to satisfy nightlife lovers and fun seekers.
Following said progress, he went on to establish the Cubana group, a hospitality club that provides an all-around entertainment satisfaction in 2009.