If it was up to Babangida, Tinubu won't be running for President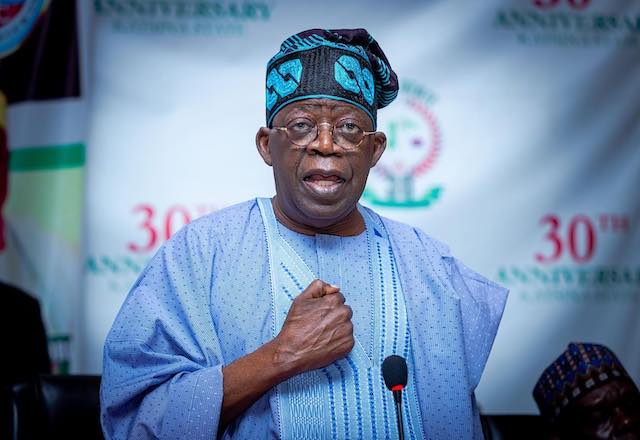 The 2023 general elections is quite the interesting one as all known candidates have had shades thrown at them from all angles, the recent candidate is the APC Presidential flag bearer, Mr. Bola Tinubu.
His critic this time is former Governor of Niger State, Babangida Aliyu.
The former governor, has a lot of problems with Tinubu being front runner for the Presidency, and to him, he feels there are better candidates the party overlooked.
"Yemi Osinbajo would have been a perfect candidate," he notes.
In that respect the former Governor quickly advised the Presidential Candidate of the All Progressive Congress, to promptly drop his ambition of contesting for the presidency.
In his view, it would amount to wasting his time and money.
He stated this while speaking during an exclusive interview with Channels TV.
Babangida Aliyu said:
"is a very good friend of his but it would have been good for him if he had supported a young candidate like the Governor of Ekiti State, Kayode Fayemi.
"Nigeria is not anybody's personal affair. Yemi Osinbajo would have been a perfect candidate for the APC because he has learnt from his boss, Muhammadu Buhari", he said
"Therefore, I will advise him not to waste his time and resources by contesting for Presidency just because he has helped people in the past which there was no written agreement to confirm that it would be his turn one day", he added.
The former governor concludes that if it should be anybody's turn, it should be a candidate from the regions that haven't produced a President before.