NSCDC Seals 2 Filling Stations Over Price Hike In Niger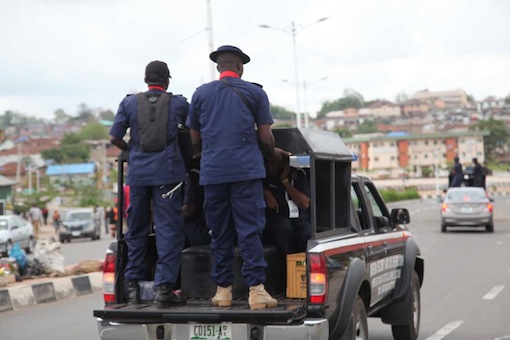 The Task Force set up by the Nigeria Security and Civil Defence Corps ( NSCDC) in Niger to monitor the sale and distribution of petroleum products says it has sealed two filling stations for selling above government approved pump price.
The Commandant of the Corps, Mr Philip Ayuba, disclosed this in an interview with the News Agency of Nigeria (NAN) on Thursday in Minna.
Ayuba said ECE filling station was sealed for selling above the approved price, while Beji filling station was sanctioned for diverting the product to black markets and also selling above the approved rate.
He said that the task force would not tolerate any act of sabotage as any filling station found hoarding the product would be deal with decisively.
The Commandant said that the task force had so far visited more than 50 filling stations in and outside the state capital as part of the exercise.
He said the body would continue to monitor the activities of filling stations to ensure availability of the product in the state.
He also appealed to members of the general public to assist with information that would assist the task force to effectively monitor the sale of the product to motorists in the state.