Lionel Messi's World Cup Match Shirts To Auction For £8million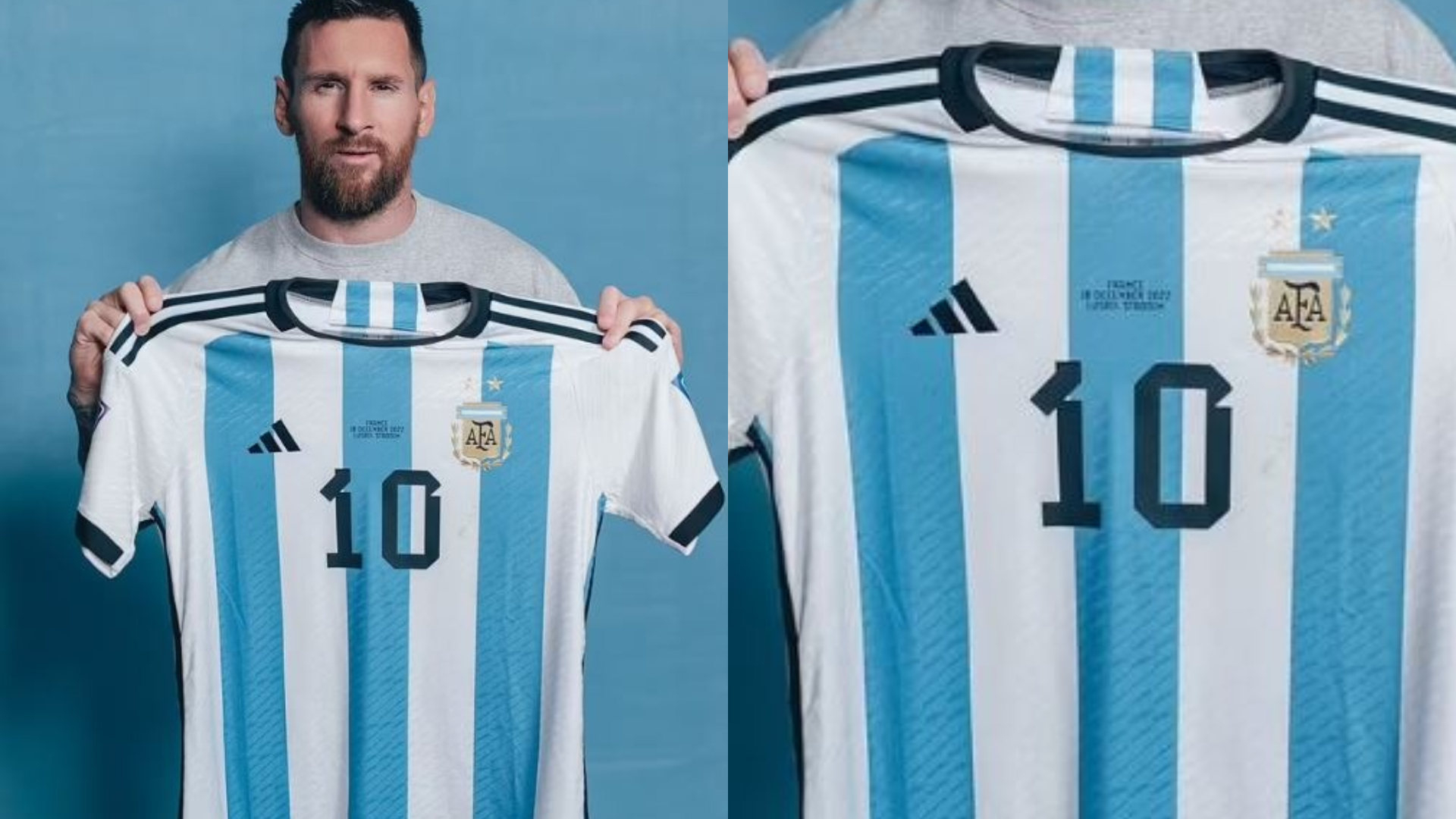 Lionel Messi's World Cup match jerseys and the outfit he wore in the famous final versus France are due to go up for sale.
The jerseys and kits are expected to fetch a whopping £8 million at auction.
Sotheby's in New York is auctioning off six shirts from the 2022 World Cup in Qatar, in which Argentina defeated France on penalties to win the trophy, with a percentage of the revenues going to charity.
The jerseys, according to Mail Online, are from the first half of the final, the semi-final against Croatia, the quarter-final against the Netherlands, the round-of-16 encounter against Australia, and two of the three group-stage games, and are worth at least $10 million (£8 million). That would be a record for a "sports memorabilia collection."
The current record for a sports memorabilia item is Michael Jordan's Chicago Bulls jersey from Game 1 of the 1998 NBA Finals, which sold for £8.1 million at Sotheby's New York in September of last year.
Meanwhile, the most valuable item of music memorabilia is Kurt Cobain's guitar, which he played at an MTV Unplugged performance only five months before his death in 1993. In 2020, it was sold for £4.2 million.
Brahm Wachter, Sotheby's head of modern collectibles, said: 'The 2022 FIFA World Cup stands as one of the greatest events in sports history, intrinsically connected to Messi's valiant journey and firmly establishing his status as the greatest player of all-time.
'The sale of these six shirts stands as a monumental occasion in auction history, offering fans and collectors a connection to Messi's crowning achievement. It is an honour for Sotheby's to present and exhibit these invaluable collectables to the public, which encapsulate the sheer brilliance of a player who has redefined the boundaries of football excellence.'