Judge Allows Idaho Doctors to Refer Women Out of State for Abortions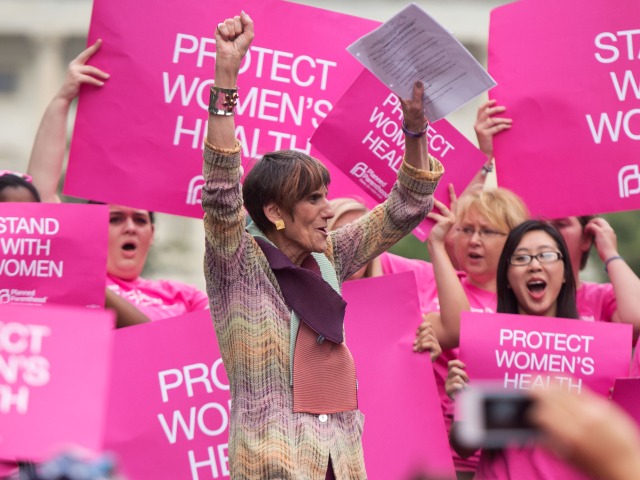 A federal judge has reported blocked  Idaho from acting if a medical provider refers a woman to abortion services in other states.
Judge B. Lynn Winmill in the U.S. District Court for the District of Idaho ruled in Planned Parenthood Greater Northwest's favor, stating that punishing a medical provider for referring a patient for an abortion in another state would violate their free speech rights.
"[Medical professionals] will be forced to choose between facing criminal penalties themselves and offering referrals and information about legal out-of-state medicinal services to their patients," Winmill wrote in the order. "Simply put, their speech will be chilled."
In Idaho, abortion is illegal and is a crime punishable by two to five years in prison. The pro-life state also bars healthcare professionals from assisting or attempting to assist in the provision of an abortion. The punishment is the suspension or loss of medical license.
Planned Parenthood Greater Northwest filed the lawsuit soon after Republican Idaho Attorney General Raul Labrador wrote a letter to a conservative lawmaker in March in which he "opined that referring a patient to legal abortion services in other states would constitute assisting in an abortion or attempted abortion — and thus would require the suspension of the health professional's license," the Associated Press reported.
   A federal judge has reported blocked  Idaho from acting if a medical provider refers a woman to abortion services in other states.
Winmill's order ultimately rejects Labrador's interpretation of the state's pro-life law.
Beth Cahill, communications director for the attorney general's office released a statement, alleging that Winmill, whom Democrat President Bill Clinton appointed in 1995, is biased.
"In his 28-year career you'd be hard-pressed to find a time when Judge Winmill has ruled against Planned Parenthood, so his decision is not surprising," Cahill said. "Judge Winmill wants to restrain a power we don't possess. We strongly disagree with his order."
Stanton Healthcare, a pro-life pregnancy center in Boise, said in a statement that it is "deeply troubled" by the order and that it would "only serve to promote abortion trafficking.""This decision flies in the face of the Idaho legislature which built a wall of protection around women and their preborn children through life-affirming legislation which promotes well-being and hope," the organization said.
The case is one of two against Idaho's pro-life laws. Another lawsuit is currently challenging an "abortion trafficking" law, which makes it illegal to help minors obtain abortions without parental consent.