"I'll be your servant" Tinubu gives Nigerians assurance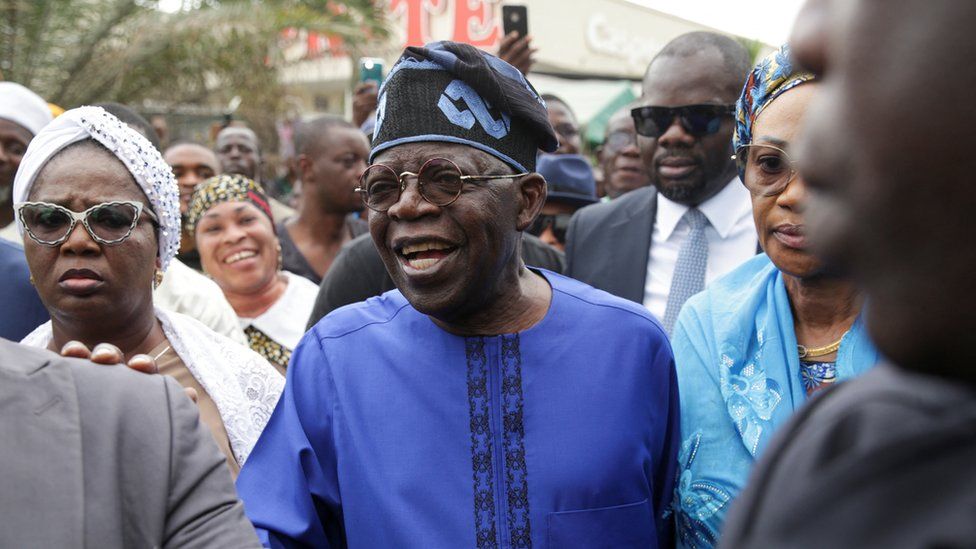 The President-elect, Bola Tinubu, has pledged to serve Nigeria as the chief servant and work with Nigerians to make the country great again.
Addressing supporters at the APC Presidential Campaign Council headquarters in Abuja shortly after he was declared the winner of the presidential election, Tinubu said, "I will serve you; be your servant and not your leader. I will work with you and make Nigeria a great country."
He also extended the hand of friendship to his fellow candidates, urging them to join him in his mission to achieve a better Nigeria. "Let's collaborate and work together. I promise to work with you," Tinubu said.
The former Lagos State governor commended Nigerians for their abiding belief in democracy, saying their participation and dedication to democracy helped in deepening it in the country.
He also expressed gratitude to those who voted for opposition parties, saying their move showed a desire for a better and more hopeful nation. "Renewed hope has dawned in Nigeria," Tinubu said.
The President-elect won the election ahead of other contenders, including the Peoples Democratic Party candidate, Atiku Abubakar; the Labour Party candidate, Peter Obi; and the New Nigeria Peoples Party candidate, Rabiu Kwankwaso.
The Independent National Electoral Commission declared Tinubu as the winner after he polled 8,794,726 votes to win the 2023 presidential election.
Tinubu's promise to serve Nigeria as the chief servant has been well received by Nigerians, with many expressing hope that his leadership will bring about positive change and development in the country.