I avoided him for my own sanity – Comedian AY speaks on feud with BasketMouth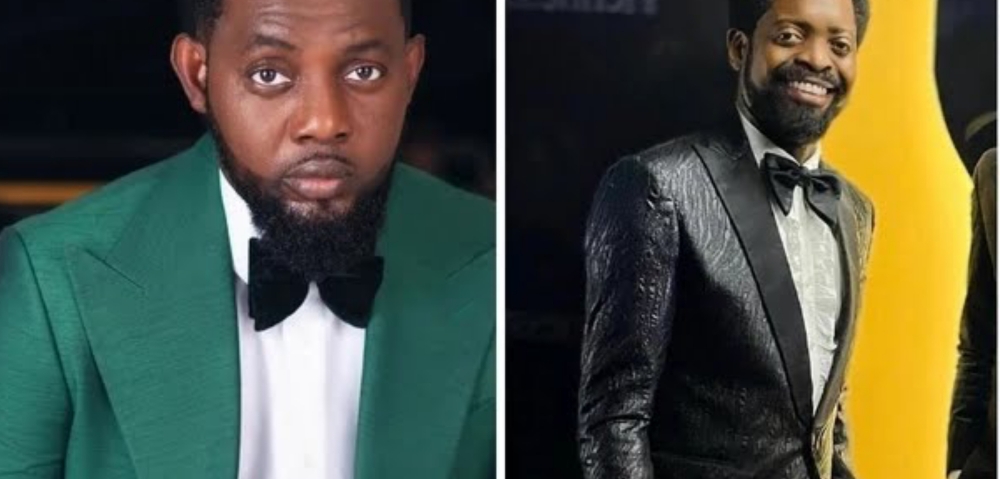 Popular Nigerian comedian and filmmaker Ayo Makun also known as AY has revealed why he and colleague, Basketmouth are not on good terms.
The comedian, Ayo Makun, AKA AY revealed why he is currently at loggerheads with his colleague, Bright Okpocha, AKA Basketmouth.
This comes after a curious fan asked AY if he was having any issues with his colleague, Basketmouth.

Responding to the tweet, AY said he has no issues with Basketmouth as people who have unnecessary issues sometimes pay with being progressive in life.
According to AY, his colleague Basketmouth has been battling an uncontrollable superiority complex for a long time as avoiding him became necessary for his own sanity.

When pressed further if they do not talk to each other, AY said people only talk to those who want to talk to them.
He said: "I don't have issues with him. But people having unnecessary issues sometimes pay for being progressive. He has been battling with an uncontrollable superiority complex for the longest. So avoiding his incessant childishness only became necessary for my own sanity. We only talk to those who want to talk to us. Does this make sense?"
Recall that Basketmouth had earlier revealed that he fell out with his fellow comedian, AY because he (AY) messed with loyalty.

"I don't mess around with loyalty. He came into my space and messed around with loyalty," Basketmouth said.
He said something that he wasn't supposed to say. That was going to cause a rift between me and this person.

"It was Magmus (Umeri), my lawyer. I said something to AY, and he told Magmus, and he wasn't supposed to say it."

The 43-year-old comedian, however, played down the situation and revealed that they have settled it and moved on.

"We made peace and he apologised," Basketmouth said but also clarified that although he and AY are not friends but remain cordial.