Has Mourinho's Prophecy on Mikel Arteta come true?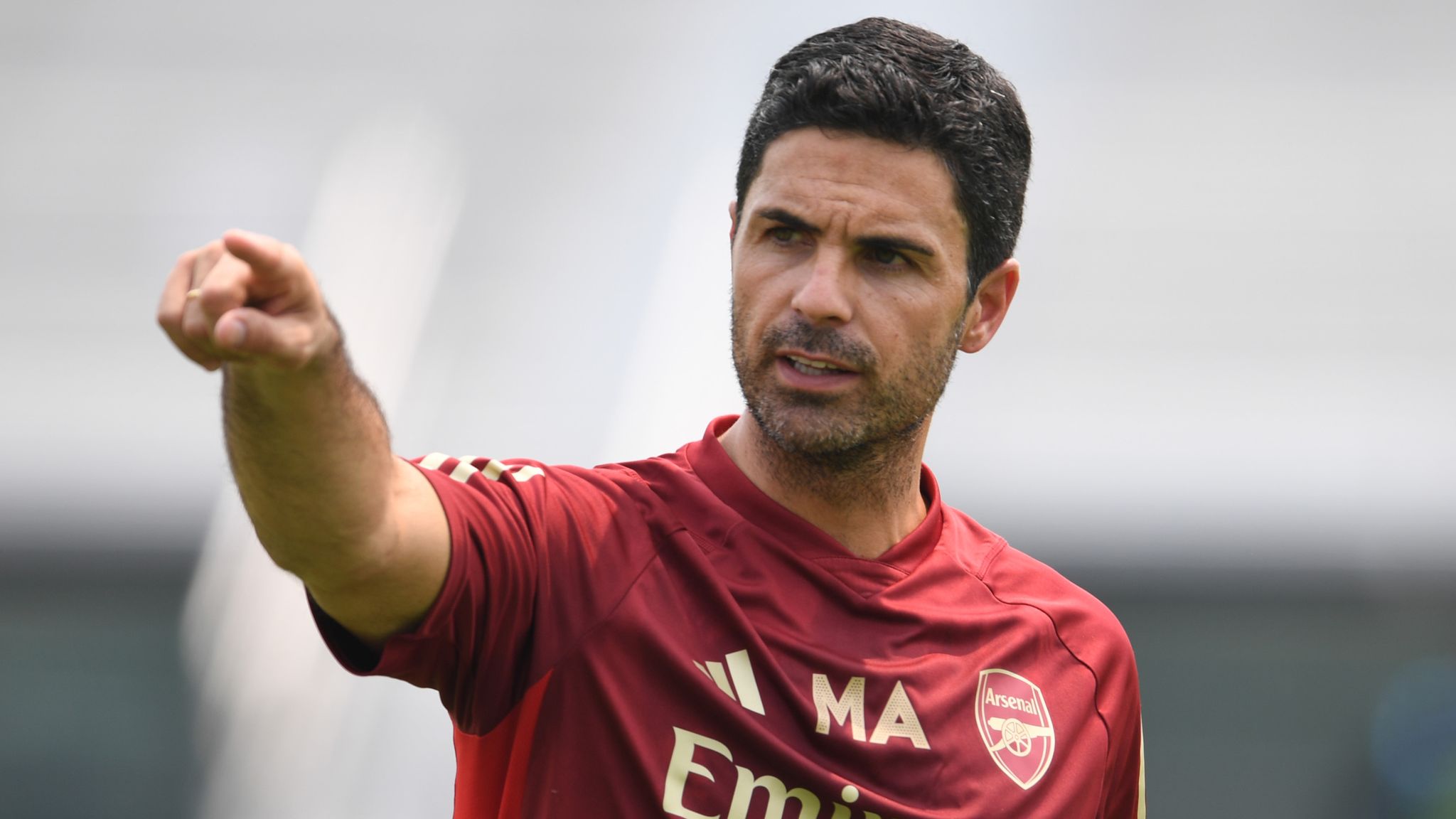 Imagine another era of the Gunners team going unbeaten in the premier league, but this time under Mikel Arteta's guidance?
In the wake of Arsenal's resounding 4-0 triumph over Bournemouth, a match that showcased their Premier League dominance this season, Jose Mourinho's earlier remarks about manager Mikel Arteta have resurfaced.
The Gunners' convincing victory saw goals from Bukayo Saka, Martin Odegaard, Ben White, and Kai Havertz, with Havertz netting his inaugural goal for the club.
This latest win has kept Arsenal undefeated in the Premier League and has brought them within one point of league leaders Manchester City, who suffered an unexpected 2-1 defeat against Wolves.
Arteta's tenure at Arsenal, spanning four years, has witnessed the club's transformation from top-four hopefuls to bona fide title contenders.
Despite a turbulent first 18 months in charge, where they finished a disappointing eighth in his debut half-season despite winning the FA Cup, Arsenal's ascent under Arteta is undeniable.
Interestingly, Mourinho, the former Chelsea and Manchester United boss, had foreseen Arsenal's resurgence under Arteta, even during a period of uncertainty.
In December 2020, while managing Tottenham Hotspur, Mourinho's team secured a comfortable two-goal victory over their North London rivals, keeping them at the top of the Premier League table and relegating Arsenal to an astonishing 15th place.
During the post-match interview after that pivotal North London Derby, Mourinho offered praise for Arteta's tactical prowess and his team's organization.
He remarked,
"I want to give good words and congratulations to Mikel because he gave us a very difficult game. Tactically, they are very good, they were very well organized, they were building with four, defending with five."
Mourinho acknowledged the challenges posed by Arsenal and Mikel Arteta, stating,
"But we deserved to win, I guess, because of two amazing goals."
Mourinho concluded his comments with a prescient prediction, stating,
"I can imagine tomorrow there, that the headlines will be about them not being in a good position on the table. But I believe with these players, with Mikel, Arsenal will be Arsenal again."
Fast forward three years, and Mourinho's words have taken on a prophetic quality.
Arsenal now finds themselves poised to challenge Manchester City in the title race for the second consecutive year, firmly establishing themselves as genuine contenders under Mikel Arteta's leadership.