Fans React As Former US President Resumes Social Media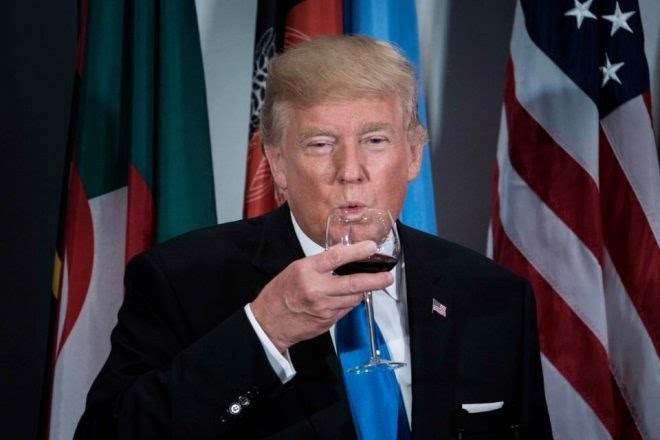 Former US President Donald Trump has made his long-awaited return to social media with his first posts on Facebook and YouTube after being banned for over two years.
In a video clip posted on both platforms, Trump said "I'M BACK" and shared footage of his victory speech after winning the 2016 election.
The 76-year-old Republican leader has been unable to post any content for his 34 million Facebook followers and 2.6 million YouTube subscribers since the platforms suspended him in the aftermath of the January 6, 2021 insurrection when a mob of his supporters stormed the US Capitol in Washington.
Both platforms sanctioned Trump for posting content that they said incited unrest. YouTube announced his reinstatement on Friday, two months after Facebook said it was unlocking his account. Social networking giant Meta (formerly Facebook) reinstated Trump's accounts on Facebook and Instagram in January with "new guardrails".
However, Trump's Twitter account, which has 87 million followers, remains blocked after the riot, leaving him to communicate through Truth Social, where he has fewer than five million followers. Advocacy groups like Media Matters for America oppose allowing Trump to exploit the social networking reach of the Big Tech giants.
Trump's use of social media played a significant role in his rise to power, and it will be interesting to see how the platforms continue to navigate this issue in the future, especially as we approach the next presidential election. This development also raises questions about free speech and censorship on social media, as well as the responsibility of platforms to prevent the spread of harmful content.