United States Election Officials Plans To Disqualify Trump From Upcoming Election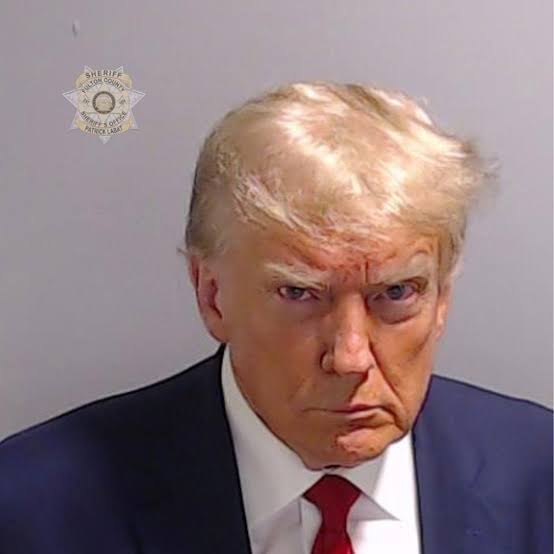 US Election Officials are reportedly planning  to keep former President Donald Trump off the 2024 ballot under the 14th Amendment. 
According to a further report, they are gaining momentum as election officials in key states are preparing for or starting to respond to legal challenges to Trump's candidacy.
The argument to disqualify Trump from appearing on primary or general election ballots in 2024 boils down to Section 3 of the U.S. Constitution's 14th Amendment, which states that an elected official is not eligible to assume public office if that person "engaged in insurrection or rebellion against" the United States, or had "given aid or comfort to the enemies thereof," unless they are granted amnesty by a two-thirds vote of Congress.
Several advocacy groups have said that Trump's actions on Jan. 6, 2021, fit that criteria — that he directly engaged in an insurrection. The legal theory has been pursued, unsuccessfully, against a few other elected Republicans; arguing their actions around Jan. 6 and support for overturning the 2020 election results amounted to the disqualifying behavior.
Trump has denied any involvement in the attack on the Capitol.
"Joe Biden, Democrats, and Never Trumpers are scared to death because they see polls showing President Trump winning in the general election," Trump campaign spokesperson Steven Chung told ABC News in a statement. "The people who are pursuing this absurd conspiracy theory and political attack on President Trump are stretching the law beyond recognition much like the political prosecutors in New York, Georgia, and DC. There is no legal basis for this effort … "
The push to disqualify Trump under this constitutional clause gained more traction when two members of the conservative Federalist Society, William Baude and Michael Stokes Paulsen, recently supported the idea in the pages of the Pennsylvania Law Review. Following the Baude and Paulsen article, retired conservative federal appeals judge J. Michael Luttig and Harvard Law Professor Emeritus Laurence Tribe made the same argument in The Atlantic.Now, threats of filings against Trump under this clause are gaining steam in a number of states, including New Hampshire and Arizona and in Michigan, a lawsuit to disqualify Trump was filed on Monday. Secretaries of state say they have started to take steps to prepare for the possibility of administering elections without the current GOP front-runner.
In an interview with ABC News, Michigan Secretary of State Jocelyn Benson, a Democrat, said that she and other secretaries of state from Pennsylvania, Georgia, Nevada, New Hampshire and Maine started having conversations over a year ago about preparing for the legal challenges to Trump's candidacy.
"I'm talking every day with colleagues about this, we're all recognizing that our decisions that we make may in some cases be the first but won't be the last and there may be multiple decision points throughout the course of the election cycle," Benson said. "So, I think the public needs to be prepared for this to be an ongoing issue that is it has several resolution points and evolutions points throughout the cycle."
But as conversations grow around the use of the 14th Amendment provision, some legal scholars and election officials are increasingly concerned about the practicality of the emerging lawsuits."The most difficult aspects of the litigation that the challenges to Trump's eligibility will generate probably aren't so much substantive as they are procedural," Tribe wrote in an email to ABC News, noting that there is a lack of clarity about who has standing to bring the challenges.
"You can be sure that many secretaries of state, advised by many legal experts from across the ideological spectrum, are now studying the details of the legislative regimes in place in their respective states for dealing with challenges to the eligibility of candidates aspiring to become president," he continued.
New Hampshire secretary of state conferring with attorney general
Bryant "Corky" Messner, a lawyer who lives in New Hampshire and was previously endorsed by Trump during his 2020 Senate run in the state, announced last week that he had begun the steps to challenge Trump's eligibility to appear on the New Hampshire primary ballot.
New Hampshire's Secretary of State Office confirmed to ABC News that Messner met with Secretary of State David Scanlan, a Republican, last Friday to discuss Section 3 of the 14th Amendment.