Emotional Moment Falz, Mr. Macaroni Grant Wish Of Physically Abled Boy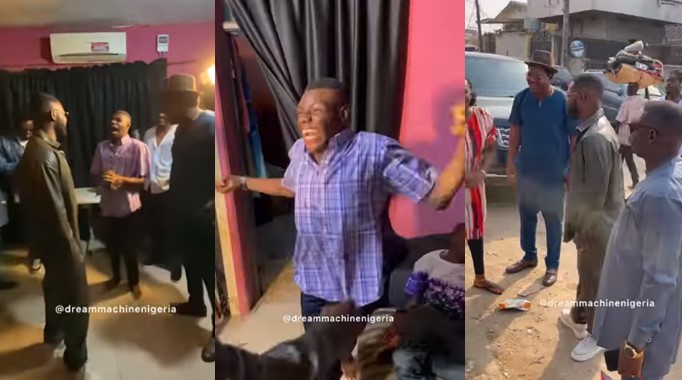 Nigerian celebrities, Falz and Mr. Macaroni have granted a dream of a young physically challenged man of paying him a home visit.
The celebrity figures, Falz and Mr. Macaroni paid a surprise visit to the young man who, in a viral video revealed that he is a huge fan of both celebrities and would love to meet them.
Falz and Mr. Macaroni decided to make his dreams come true by agreeing to visit him at his family home at the same time.
A video making rounds on social media captured the moment when the duo arrived at the boy's house and he was overcome with emotions.
The happy boy screamed for joy when he saw Falz with Macaroni live in his living room and he quickly hugged them.
Having come with gifts and well wishes, the young man ensured to bid them farewell as they were driving away.
When asked how he felt, he said it all felt like he was still in a dream yet to wake up from.
See the video below: