DOWNLOAD: Falz – Owa Ft. Tekno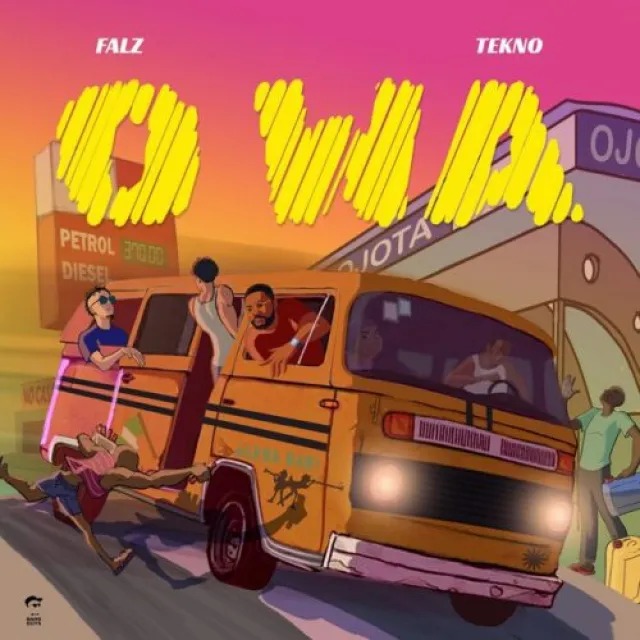 Falz, a highly acclaimed Nigerian rapper and songwriter, has brought a new spark to the music scene with his latest explosive creation, "Owa."
To achieve a top-notch result, he collaborated with the incredibly talented Nigerian singer-songwriter, Tekno.
Prior to this single, Falz had just released his latest album, "Bahd EP."
This new composition is a true blockbuster that music lovers should definitely add to their playlists if they appreciate great music.
Take a listen to "Owa" and share your thoughts below!
DOWNLOAD: 'O WA' BY FALZ FT TEKNO
LYRICS
FALZ (Tekno)
Na so dem dey do
(Oh no no no)
Pack everybody like sardine
We dey gallivant up and down
Forget say body no be machine
(Body no be machine)
All the tax wey we generate
(Oh no no)
Why the cash no dey circulate
And when we start to calculate
Everybody come dey agitate
Chorus
Ojota, O wa
Owa o
Owa
Agege, O wa
Owa o
Owa
Ojota, O wa
Owa o
Owa
Agege, O wa
Owa o
Owa
Verse 2 – Falz
Give me mineral
Pass me the Gala
Hustle critical we no fit retire
O jo cinema
E don turn wahala
Many animal dey put on Agbada
I get medicine, wey dey cure anything
E dey cure poverty
Bring prosperity
Many things
Many things
Everyday, we dey see many things
Tekno's Verse
Because
It's a critical reaction
My country no get formation
Oloun
For your information
Population dey for prostitution
I say dem mama dem papa
Dem dey cry (Oh no)
Dem no know how pikin dey kpai
Money no dey he dey drink kai-kai
Kai, haba baba na
Chorus
Ojota, O wa
Owa o
Owa
Agege, O wa
Owa o
Owa
Ojota, O wa
Owa o
Owa
Agege, O wa
Owa o
Owa
Tekno's 2nd Verse
Give me mineral
Pass me the Gala
See I know Sikira
She don hustle tire
The way she dey work, suppose wear designer
But she no be baller she no know Dybala
I talk my own
I don dey go
Conductor own
He Stop for road o
You get money
You chop alone
E run belle
You purge alone o
Falz & Tekno
Why you no give me change I para
Dem dey do us ojoro o
I curse the driver I tell conductor say waka
Dem dey do us ojoro o
Stop the motor I need to come down I tire
Dem dey do us ojoro o
Patapata everything scatter
We dey face wahala
Dem dey do us ojoro o
Outro
Ojota, O wa
Owa o
Owa
Agege, O wa
Owa o
Owa