PDP Accuses APC Of Threatening INEC Officials In Zamfara State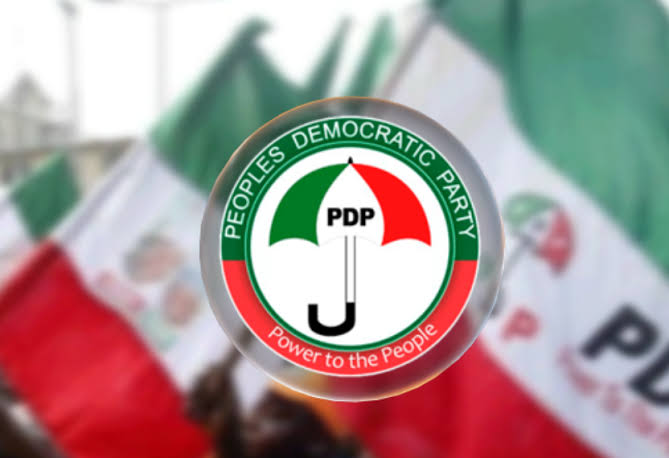 The Peoples Democratic Party (PDP) In Zamfara State has accused the state government and the ruling All Progressives Congress of threatening officials of the Independent National Electoral Commission in some local government areas of the state.
According to a statement issued by PDP on Sunday in Gusau by the Dauda Lawal Media Office, the state government is not happy with the outcome of the governorship results because it is not in its favour.
The media office raised the alarm that there are serious issues at the moment at Bakura, Kaura Namoda, Shinkafi, Zurmi, and Bungudu.
"It is clear that our governorship candidate, Dauda Lawal is coasting to victory in more than 80 percent of results so far uploaded on the INEC portal.
"The Independent National Electoral Commission has uploaded 2,839 polling units out of the 3,529 polling units in Zamfara State.
"But the information coming to us is that the state government is holding officials of the INEC hostage in the Bakura local government area, intending to disrupt and manipulate the remaining 5 polling units out of the 189 polling units yet to be uploaded.
"In Kauran Namoda, Senator Sahabi Ya'u Kaura ambushed the collation center with thugs and police in his effort to disrupt the collation process. Two people were shot dead by the police accompanying the senator. INEC has uploaded 246 polling units out of 261 polling units of the local government.
"Our major concern is the Shinkafi local government area where only 4 polling units were uploaded out of the 172 polling units of the local government area. We have learned that the state government is plotting to disrupt and manipulate the collation process in their favor.
"There is a serious concern in Birnin Magaji and Zurmi local governments. The state government is hellbent to manipulate some of the results, with the help of some compromised INEC staff and some security agents.
"We frown on the ongoing disruptions of collation of election results and violence across Zamfara as reports from our men and women on the field indicate infliction of violence and assault on PDP agents and representatives."