Yoruba Nation Condemns Sponsored Attack On Nigerian Army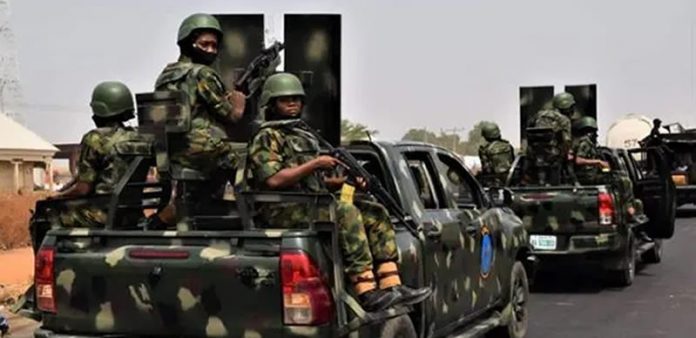 Ilana Omo Oodua Worldwide has denounced the Yoruba Nation agitators' assault on Nigerian Army men.
The event happened on Thursday last week in Ogun State's Oju Ore neighborhood along the Sango-Idiroko route.
Ilana Omo Oodua reported on Sunday that the individuals who confronted the soldiers were unknown to the group.
The self-determination group, chaired by Professor Banji Akintoy, said that neither it nor the demonstration were in consultation with it.
The attack was "supported by reactionary groups to taint the image of the Yoruba movement for independence," according to general secretary Olatunde Amusat.
The body is in favor of a nonviolent, destructive agitation, according to a statement by the scribe.
"We condemn the action of the attackers and we dissociate ourselves from their action. Those who perpetrated the attack are not our members nor affiliates.
"We were also not part of the planning and execution of the rally. Therefore, the attackers are on their own," he said.
Amusat tasked security organizations with conducting thorough investigations and pursuing the offenders.
Reports state that as military arrived on the location, all there fled for safety.
"The soldiers came back in full force and blocked Oju Ore." Eyewitness account stated.
"While looking for the boys, they searched the men randomly. We later heard that one of the soldiers had his gun snatched by the mob.
"It was after the situation became less tense that I was able to get to my destination close to Iyana Bus Stop."
The Olota of Ota, Oba Adeyemi Obalanlege, is said to have gone to the conflict to mediate, but superior officers persuaded him to go back to his palace.