Why I'll never call Tinubu 'my president' – Tunde Bakare blows hot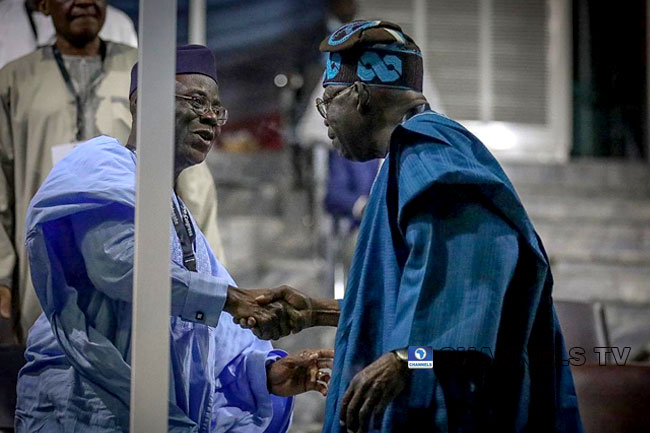 Pastor Tunde Bakare, the Serving Overseer of the Citadel Global Community Church, expressed his refusal to refer to President-elect Bola Tinubu as his president.
During a webinar titled 'Building the New Nigeria: The Role of the Diaspora,' organized by the PTB4Nigeria In Diaspora Group, Bakare criticized the conduct of the 2023 elections and accused the Independent National Electoral Commission (INEC) of mishandling the electoral process.
When questioned about his willingness to serve as a Minister of Diaspora Engagements in the new government, Bakare laughed and revealed that he had conveyed his sentiments to President Muhammadu Buhari during a recent meeting. He explained that while he occasionally referred to Buhari as "My President," he made it clear that he would address Bola Tinubu as the President of the Federal Republic of Nigeria but would not consider him his president.
Bakare emphasized that he did not participate in the elections, thereby refuting any claims of defeat. He pointed out that although he took part in the All Progressives Congress presidential primary in June 2022, where nomination forms were sold for N100 million, he did not receive a single vote. However, he saw the experience as a badge of honor and believed that some defeats could be more impactful than victories.
Regarding the possibility of serving as a minister in the incoming government, Bakare stated that there would be certain conditions attached to his acceptance. Nevertheless, he emphasized that he was not desperate for the position and had previously declined such an offer. He expressed that his purpose in life extended beyond taking photographs with the president and shaking hands but rather aimed to benefit the citizens, even if it meant helping just one person.
Bola Tinubu is set to be inaugurated as the President of Nigeria on Monday, May 29. During a transition report handover by President Buhari on Thursday, Tinubu assured Nigerians that he would address critical challenges such as security and the power crisis, among others, and vowed not to disappoint the nation.