Toke Makinwa gifts N3m to 4 people for her #OnBecomingEmpowered campaign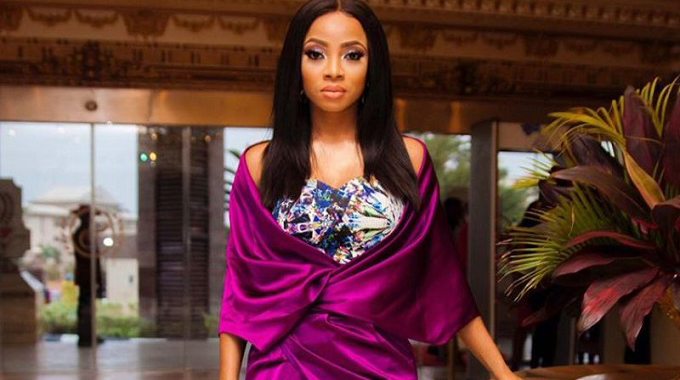 Popular media personality and author Toke Makinwa has just announced on her Instagram page that she has kickstarted a new campaign called "OnBecomingEmpowered".
She also revealed that through this newly launched campaign she will be giving out the sum of 3 million naira to 4 people.
She wrote:
This project is very close to my heart ❤️ thank you Jesus for the vision. Sooooo I'm sure a lot of you have wondered what #OnBecomingEmpowered is all about, go to my YouTube page (bio in my link) and watch this weeks Vlog. I am giving out 3 million Naira to 4 people. It is my own little way of saying thank you, it is also a call to action to get our minds thinking right. #Imusthavemyown because life can happen at anytime and I have seen things change overnight, from losing my parents at the age of 8 to going thru the most heartbreaking divorce at 30! I keep thinking what if?

What if I didn't have a job, a dream, purpose…etc. We all must be prepared. It breaks my heart to see people on social media daily in need and I can't reach everyone. I feel a of people feel stuck and in order to become some more, we must empower our minds. It's not about the money, it's about impacting lives and this year we will start with business ideas, next it'll be education. I truly want those who genuinely need the money to win the grant so do a one min video with your ideas and make it creative. Have fun with it as it's going to be a fun process so get your videos up and tag @onbecomingbytokemakinwa, the best videos will be uploaded there and we can can all choose together who makes it to the next round. More info will be released as we go along! Good luck guys?
Watch her video below