"The will of the people should prevail in the upcoming elections" CAN Tells INEC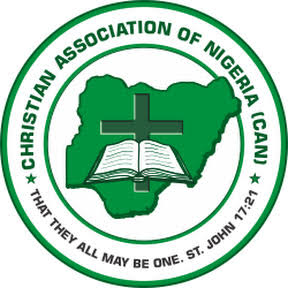 The Christian Association of Nigeria (CAN)  which is a  religious organization that represents Christian churches in Nigeria  expressed concerns about the tense political atmosphere in the country, calling on the Independent National Electoral Commission (INEC) to ensure that the will of the people prevails in the upcoming elections.
The statement noted that despite INEC's many assurances about its level of preparedness for the general election, the exercise fell below the "reasonable expectations" of the people.
It highlighted the late arrival of election materials in some parts of the country, malfunctioning of the Bimodal Voter Accreditation System machines, failure of the planned electronic transmission of results to the virtual results viewing portal, and other structural challenges in the electoral process.
CAN emphasized that elections are vital for Nigeria's stability and democratic consolidation, and the process must be conducted and concluded safely, fairly, and credibly.
Therefore, the association urged political parties, candidates, supporters, and the public to desist from any action that could create needless tension or stoke any form of violence that could put the country on a precipice.
Furthermore, CAN specifically asked all presidential candidates to abide by the spirit and letter of the Peace Accord they signed before the elections.
The association reminded them that this is the only country they have, and they must do everything to keep it safe, united, and peaceful.
CAN encouraged political actors, elder statesmen, eminent personalities in society, religious and traditional leaders to make proactive interventions to calm any tension and nip signs of violence in the bud.
The Christian body noted that the ideal thing was that after an election, votes were counted, and the result was transparently announced. "Anything short of that remains an aberration in any democratic context and contest," the statement said.
CAN called on INEC to rise to the occasion in the face of the precarious situation and do everything possible to win back the slipping confidence of the people in the electoral system, especially as the country prepares for the governorship and state legislative polls in 11 days time.
In conclusion, the association reminded all Nigerians that this is the only country they have, and they must do everything to keep it safe, united, and peaceful. CAN urged everyone to act responsibly and avoid actions that could create tension or violence, especially during this crucial time in the country's history.