Rev. Father Mbaka condemns Peter Obi's Presidential ambition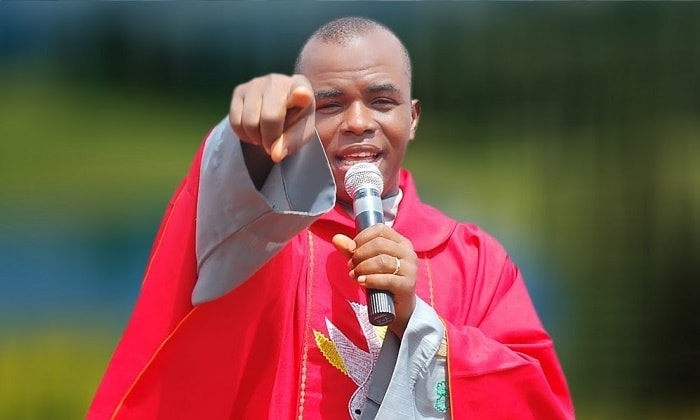 Rev. Father Mbaka has always been known as a very opinionated person, particularly due to his political opinions that may have earned him enemies and criticisms.
The priest and Spiritual Director of Adoration Ministry Enugu, on Wednesday revealed that Peter Obi, former Governor of Anambra State, will not win the presidential election in 2023 despite his popularity.
The priest declared this during a prayer session at his prayer hall.
In his speech, he revealed the reason Obi will not be elected President of Nigeria in 2023 was because he lacked the spirit of charity.
"It is better to have a president who is a gifted old man than a young man with 'gum' hands." He said.
"Peter Obi has a mouthful, he has nowhere to go unless he kneels on the Adoration altar."
"Who doesn't spend his money eating what you want to support? Do you want people to starve? If he becomes president, he will close our ministry." Rev. Father Mbaka claimed.
"If Igbo people are looking for a representative in Nigeria, they are not the kind of person Peter Obi is.
"Whoever refuses to donate to the church should be the president?"
Father Mbaka then proceeded to reveal an incident that had happened where he claimed to have helped Peter Obi return to the governorship in Anambra State, only for the former Governor to refuse to 'thank God' afterwards.
That said, it's very obvious what the clergy man's stance on Peter Obi's presidential ambition is, and as Rev. Father Mbaka condemns, we all know the former Governor isn't getting a backing from one of the most popular priests in the South East.